10/01/16 WHITE HORSE IN MY ROOM
HEARD AND SAW
Suddenly my white horse is in my room! Although I am surprised, I am not scared. I sense a genuine love coming from him! He is so close he is nuzzling into my face. This reminded me of how a doggie would suddenly pounce in with such affection. Are you ready? Hold on. [Yes Lord! But I have to go potty!] I will wait for you. I saw my horse sit down on the side of my bed with his rump on my bed!
[When I went to type this in, I was curious if horses could do that, I had never seen such a thing. Yes they can!]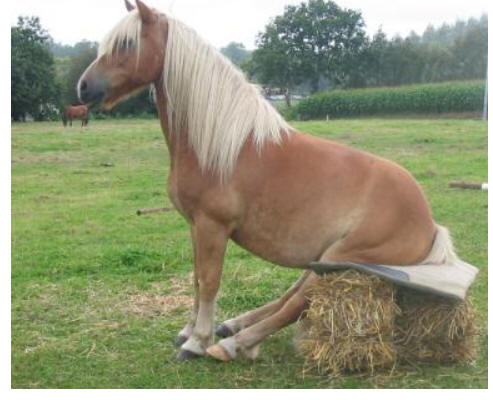 [Thank you for waiting for me Lord, are You still there?]
Get on, hang on.
[I know you are taking me somewhere; can my eyes be opened to see this?]
I saw below us about 30-40 people on the ocean beach. The ocean (many waters) were to the right. Something came from us and the people all fell down onto the sand at the same time. I didn't know if there was thunder or a power that came from us because my ears were not opened, but I saw the power vibration- like wave and it caused them to fall down.
[Next time I will ask for both my eyes and ears to be opened!]
Revelation 19:6 And I heard as it were the voice of a great multitude, and as the voice of many waters, and as the voice of mighty (#2478) thunderings, saying, Alleluia: for the Lord God omnipotent reigns.
2478 MIGHTY
2478. ἰσχυρός ischyros (ischyrós)
Search for G2478 in KJVSL; in KJV.
ἰσχυρός ischyrós, is-khoo-ros'
from G2479; forcible (literally or figuratively):—boisterous, mighty(-ier), powerful, strong(-er, man), valiant.
Matthew 12:29 Or else how can one enter into a strong man's house (#2478) , and spoil his goods, except he first bind the strong man? and then he will spoil his house.
FROM:
2479. ἰσχύς ischys (ischýs)
Search for G2479 in KJVSL; in KJV.
ἰσχύς ischýs, is-khoos'
from a derivative of ἰς is (force; compare ἔσχον éschon, a form of G2192); forcefulness (literally or figuratively):—ability, might(-ily), power, strength.
Struck with power. I am a deliverer. I saw the word Amazement written out. Commitment.
Yesterday the Lord gave me a Word based upon a code access to a gate so I had looked up this scripture:
Acts 3:10 And they knew that it was he who sat for alms at the Beautiful gate (4439) of the temple: and they were filled with wonder and amazement (#1611) at that which had happened unto him.
1611 = AMAZEMENT
1611. ἔκστασις ekstasis (ékstasis)
Search for G1611 in KJVSL; in KJV.
ἔκστασις ékstasis, ek'-stas-is
from G1839; a displacement of the mind, i.e. bewilderment, "ecstasy":—+ be amazed, amazement, astonishment, trance.
GATE = WING, ENTRANCE
Strong's Greek Dictionary
4439. πύλη pyle (pýlē)
Search for G4439 in KJVSL; in KJV.
πύλη pýlē, poo'-lay
apparently a primary word; a gate, i.e. the leaf or wing of a folding entrance (literally or figuratively):—gate.
This gate is access to the Lord's porthole, which includes flying in His Spirit, being taken places in the spirit realm to see and hear what He is saying and doing.
2016 INSERTS ABOUT MY WHITE HORSE
The Lord prepared me and returned my white horse in 2016.
4/03/16 WHITE HORSE AND BREAKTHROUGH COMING
The day you broke through. Breaking forth into a new day. Deliverer. A new time on the earth. The seasons change. Today on my walk I heard, You graduated. I had the impression that Jesus was riding down from heaven to come and take me for a ride on a white horse!
9/18/16 EMPOWERING THE HORSE
I saw a Holland windmill and it was moving clockwise. My Spirit is moving sweet one. Climb aboard your horse. The heavenly realm. Into My purposes.
9/25/16 WHITE HORSE BOWS BEFORE THE LORD
Position rank. Yes sweet one, an apostle. We submit to You oh Lord. I saw a white horse and he put his leg out in a bowing position and he bowed his head. What is Your wish?
10/04/16 MANY WHITES HORSES HAVE ARRIVED
They have arrived for the children. Many white horses.
11/15/97 WHITE HORSES WITH WINGS
Cowering demons. I saw a line of beautiful white horses with wings. They were standing at attention as though ready for flight. It was a readiness stance as though pressing forward just waiting for the command to GO. They were all in a line on top of a very tall sky scraper. Magnificent. All through the night I saw flashing lights. I knew they were angelic wars having great victories in clearing the sky. Magnificent. Layers. Family.
1/23/15 WHITE HORSE BREAKING THE POWER OF STRONGHOLDS
What is a leader? Dramatic testimony. Check mate. A gallant knight. Ezra. Prophet. The other night when Wayne was praying, I saw a man on a white horse and he was coming down from heaven. Deliverer. We need more help. Right when things couldn't get any worse, he steps in and clears the table. His prayers sweet one. You're covered.
WORD TO PONDER: WHITE HORSES THROUGH THE GATE 10/01/16
Beloveds, I have opened the door for new apostles to be raised up with new assignments. I AM raising up apostolic faith within them as they experience amazing astonishment through experiencing My Words. They shall see firsthand the effects of My powerful and delivering touch.
I am dispatching many white horses to raise up children for My last day army and purposes. These horses shall carry and strengthen them to advance and move forward in their faith and assignments. They will be called My signs and wonders, for great is the Lord of hosts and He delights in confounding the wise.
Isaiah 8:18 Behold, I and the children whom the LORD has given me are for signs and for wonders in Israel from the LORD of hosts, who dwells in mount Zion.