RHEMA 4/27/12 WEALTHY FAITH
HEARD: I transferred some wealth. A blank check. Above and beyond what you ask or think. It's called FAITH.
Eph 3:19-21 NKJV
…that you may be filled with all the fullness of God. Now to Him who is able to do exceedingly abundantly above all that we ask or think, according to the power that works in us, to Him be glory…
HEARD: A seed planted. Faith. Your faith grows through hearing My Word. Full bloom. Abslutely. Onward and upword. Trust in His power.
Mark 4:30-32
Then He said, "To what shall we liken the kingdom of God? Or with what parable shall we picture it? 31 It is like a mustard seed which, when it is sown on the ground, is smaller than all the seeds on earth; 32 but when it is sown, it grows up and becomes greater than all herbs, and shoots out large branches, so that the birds of the air may nest under its shade."
Luke 17:5-7 NKJV
And the apostles said to the Lord, "Increase our faith." So the Lord said, "If you have faith as a mustard seed, you can say to this mulberry tree, 'Be pulled up by the roots and be planted in the sea,' and it would obey you.
NT:4102 FAITH
pistis (pis'-tis); from NT:3982; persuasion, i.e. credence; moral conviction (of religious truth, or the truthfulness of God or a religious teacher), especially reliance upon Christ for salvation; abstractly, constancy in such profession; by extension, the system of religious (Gospel) truth itself:
KJV - assurance, belief, believe, faith, fidelity.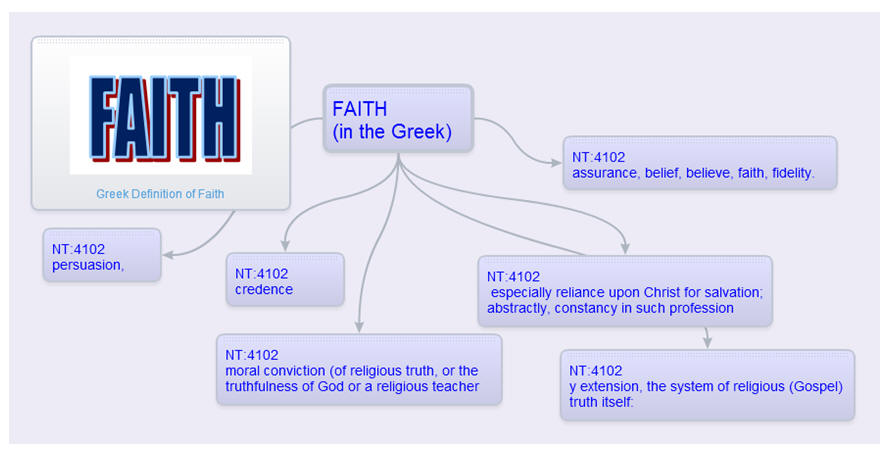 Heard: The good news is that church is rising, isnt it? Whatever truths that go together, are meant to go together. It means this is an important conversation. Yes I use confirmations to establish. To confirm and validate your faith.
2 Peter 1:19-21
And so we have the prophetic word confirmed, which you do well to heed as a light that shines in a dark place, until the day dawns and the morning star rises in your hearts; 20 knowing this first, that no prophecy of Scripture is of any private interpretation, 21 for prophecy never came by the will of man, but holy men of God spoke as they were moved by the Holy Spirit.
Rom 10:17
So then faith comes by hearing, and hearing by the word of God.
http://www.thequickenedword.com/rhema/confrm.HTML
Mark 16:20 NKJV
And they went out and preached everywhere, the Lord working with them and confirming the word through the accompanying signs. Amen.