8/07/16 TRAINING - GET OFF THE MERRY-GO-ROUND
HEARD AND SAW: Be obedient. I will help you. What happened. Harsh training in a box. I saw a horse inside a box. Relief done. Full cycle.
Psalm 32:8-9 I will instruct you and teach you in the way which you shall go: I will guide you with my eye. 9 Be you not as the horse, or as the mule, which have no understanding: whose mouth must be held in with bit and bridle, else they come not near unto you.
CONFIRMATION HORSE ON FACEBOOK:
I saw this merry-go-round graphic on facebook and it was really quickened to me as a confirmation. Merry-go-rounds represent going in circles and not maturing.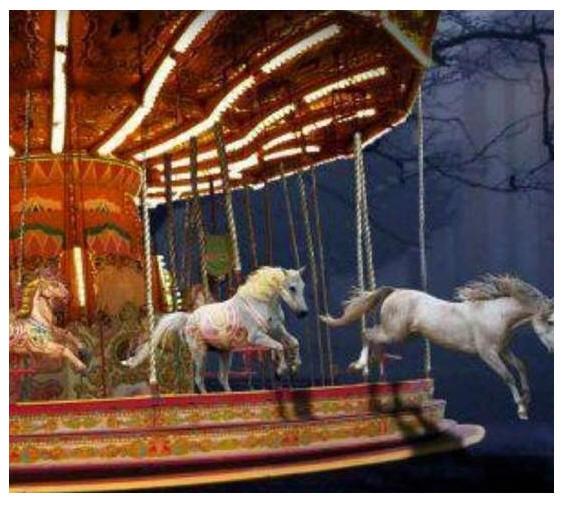 5/20/14 MERRY GO ROUND
I saw a lineup of painted merry-go-round horses and they were off the merry-go-round and lined up on a sidewalk. They were rocking back and forth.
INTERP: Merry go rounds represent living a child's life with the sense of movement, but it is moving in endless circles going nowhere. So this means some have gotten off the childish patterns of circular behavior and are making efforts to advance into maturity.
WORD TO PONDER: REWARDS FOR OBEDIENCE 4/25/07
For years you have walked in My training so that you would grow in maturity and finally make righteous choices that please Me. These training sessions have taken you in circles, because you have not accepted that I HAVE been raising you through consequences to your choices.
You have wrestled strongly to find your freedom between following the law and liberty of My Spirit. Your pendulum has swung radically between those two poles. You have walked in all or none and never found the balance. When you made poor choices, you went through a whole season of such that put you into captivity until I bailed you out. Then you put the flesh away and walked in good choices and received wonderful rewards. You were schooled in both sides but never understood the balance of what it means to walk in maturity. It is true that outside of sin, all things are lawful, but not all things are expedient.
Beloved, you have chosen to go all the way with Me. You want 100 fold giftings, fruit, and relationship. 100 fold harvest costs something; it requires more seeds in the ground through death to self. It is true that you have learned obedience through the things you have suffered. It is NOW TIME TO GRADUATE BEYOND THE SCHOOLING AND WALK IN THE TRAINING OF SELF DISCIPLINE. ALLOW WHAT IS EDIFYING BACK INTO YOUR LIFE, BUT WITH YOUR OWN MATURITY TO SEPARATE YOURSELF FROM THE SPIRIT OF THE WORLD. I will reward you with years of unanswered prayer and you will finally move forward and graduate into increase.
1Co 6:12 NKJV
All things are lawful for me, but all things are not helpful. All things are lawful for me, but I will not be brought under the power of any.
1Co 10:23 NKJV
All things are lawful for me, but not all things are helpful; all things are lawful for me, but not all things edify.
Ro 8:5-8 NKJV
For those who live according to the flesh set their minds on the things of the flesh, but those who live according to the Spirit, the things of the Spirit. For to be carnally minded is death, but to be spiritually minded is life and peace. Because the carnal mind is enmity against God; for it is not subject to the law of God, nor indeed can be. So then, those who are in the flesh cannot please God.
Jas 4:4-5 NKJV
Do you not know that friendship with the world is enmity with God? Whoever therefore wants to be a friend of the world makes himself an enemy of God. Or do you think that the Scripture says in vain, "The Spirit who dwells in us yearns jealously"?
8/08/16 CONFIRMATION FREE HORSES QWN MEMBER
Someone posted this on WordPictures today along with the following comments: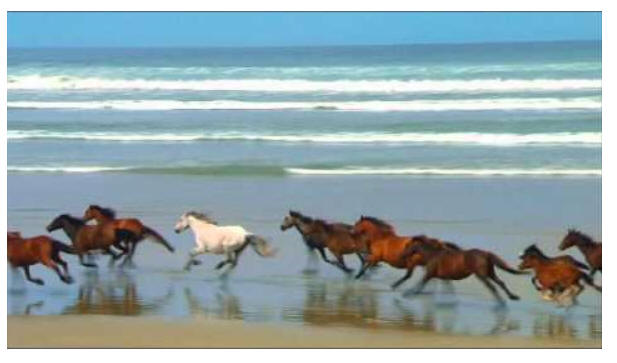 John 8:32 And ye shall know the truth, and the truth shall make you free.
What was quickened to me was the freedom of the horses, that were not bridled, but were free to run and fulfill the purpose God created them for. This is a picture of mature Christians who know the spirit of God and will move in step with him in faith and obedience.
Galatians 5:25 English Standard Version (ESV) 25 If we live by the Spirit, let us also keep in step with the Spirit.
This is movement in the Spirit. Sensitivity and obedience to God's Spirit will always propel his children forward.