2/21/17 TOKEN OF HOPE IN FINANCIAL CONCERNS
I went back to bed this morning very discouraged and wondering of our financial future.
HEARD:
The way things look now. Bleak. This will not always be the case. Bringing you a lifeline of hope.
CONFIRMATION PARABLE: MONEY CENTER
When I woke up I went to Wallmart. I saw a token and I knew, knew, knew it was the Lord. I looked up and straight ahead of me was the sign, the shape of a credit card… it was HUGE. It said: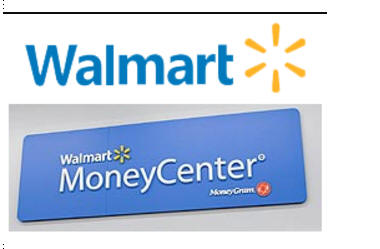 What was so funny is that this sign was so huge and it was moving down the aisle, way above my head and registers! It was so funny I watched it go all the way towards the back into I could no longer see it. I wanted to know where it was going because I felt it was the Lord's Word.
Then as I was leaving the store a Wallmart employee said outloud to someone, "Yes that is the new Money Center!" Evidently they had opened up a new section to service only money needs so that Customer Service will only be for returns. The lines are always so long at Returns. So I stopped and asked her about the sign I saw. She told me it was the old one and being replaced by a new sign.
HEARD: Government.
ANOTHER DOWNLOAD ARRIVES 8/02/10
You have been crying out to me to break the famine in your life, needing another load of provision. Beloved your prayers are answered. The angels have arrived and another download of provision has arrived. Thank you faithful ones for not giving up and heeding the call to P U S H through, praying until something happens! When you refuse to give up, but keep calling out to Me, it looses the angels to fight through and bring My treasure.
Lu 11:8-10 AMP
...Yet because of his shameless persistence and insistence he will get up and give him as much as he needs. So I say to you, Ask and keep on asking and it shall be given you; seek and keep on seeking and you shall find; knock and keep on knocking and the door shall be opened to you. For everyone who asks and keeps on asking receives; and he who seeks and keeps on seeking finds; and to him who knocks and keeps on knocking, the door shall be opened.