HEARD: They are working on it says the Lord. No pressure, just let it come. What's the way to do this. Something simple and profound. Come purposes of God. Make Yourself manifest. Things are slowly coming out of the pile. The big giant log pile. The last of the heap.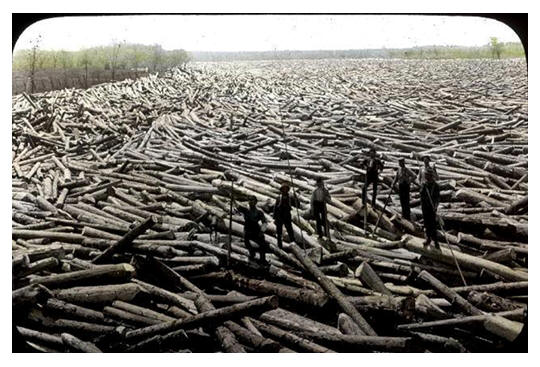 BREAKTHROUGH THE CONGESTION 10/02/15
I AM calling My world hitters, those who know how to anticipate the coming of My Word, who keep their eye on Me and are ready and prepared for that ball. And when I send it, they hit that ball with great boldness right out of the park. Many who have been waiting on their bases are released to come home.
Yes My Word goes forth and breaks the congestion and delays. Pathways are opened into My promises. The grandstands with the cloud of witnesses go wild as they witness My Word going forth and bringing My kingdom to earth! Go forth intercessors! Go forth prophets and decree My Word with holy boldness.
Isa 55:11-12 So shall my word be that goes forth out of my mouth: it shall not return unto me void, but it shall accomplish that which I please, and it shall prosper in the thing for which I sent it. 12 For you shall go out with joy, and be led forth with peace: the mountains and the hills shall break forth before you into singing, and all the trees of the field shall clap their hands.
SANDY: I thought "How does one move a log jam?" The Lord immediately replied, "By the current underneath." The current in God's river is the Holy Spirit that keeps the water moving.
We partner with Him on earth by stirring up our gifts. My sense is that when we grow quiet, so does the Spirit. Stirring up our gifts are the Words of the Spirit breathed through us, whether prayer, decree, prophesying, worship, tongues, testifying, etc.
2 Timothy 1:6 Therefore I remind you that you stir up the gift of God, which is in you by the laying on of my hands.
7/15/16 CONFIRMATION LOG JAM – EXPLODING A CHINESE DAM
Yesterday I saw an amazing photo of an man-set explosion of a dam in China. They set a string of explosives to go off the top of the dam to help the backed up flooded waters pass through the dam and flow again. I knew it was a strong parable that God is making a way for His people to move and flow again!
Isaiah 59:19 So shall they fear the name of the LORD from the west, and his glory from the rising of the sun. When the enemy shall come in like a flood, the Spirit of the LORD shall lift up a standard against him.
7/16/16 CONFIRMATION RAS – BREAKING THROUGH THE LOGJAM
Ras Robinson
This is your time of breaking through the logjam you have been experiencing. Not much will change nor will the present situation become better until a breakthrough occurs. God has set a time and place for your breakthrough to occur. Your role in this will be to inquire of God exactly what He wishes and to set about bringing it to pass. The logjam before you is formidable but God is bigger and better. Listen and obey.
1 Chronicles 14:11 (NLT) "So David and his troops went up to Baal-perazim and defeated the Philistines there. "God did it!" David exclaimed. "He used me to burst through my enemies like a raging flood!" So they named that place Baal-perazim (which means "the Lord who bursts through")."