3/05/17 A STRONGHOLD MUST FALL BEFORE THE GLORY COMES
THE BROWN BEAR DIGGING INTO A HOLE
I saw a big brown bear with his head bent down as though he was intending on digging into a hole. I saw Mounty Jack mount his horse to go get someone who needed to be rescued. I knew it had to do with the bear but didn't know what. A deliverer. My friend.
BEAR = fear of God
Jack – God's gracious gift
Mounty – authority to rescue and judge
INTERVIEWING KATHERYN KULMAN ABOUT THE COMING GLORY OF GOD
I dreamed that Wayne and I were each listening to Fox News and they were interviewing Katheryn Kulman. She was talking about the soon coming glory of God. She mentioned that a stronghold had to fall before that.
Song of Solomon 2:15 Catch us the foxes, the little foxes, that spoil the vines: for our vines have tender grapes.
I had to go to the bathroom and when I went there I noticed my grandma in heaven was staying with us in the guest room. I noticed how lovely her teal colored dress was, full of stones and fancy sewn beads. She came into the bathroom and was working on a cross word puzzle at the counter. I mentioned to her about Katheryn Kulman being interviewed and she said yes she was praying for that too.
Then from the crossword she said, "Spiral." She had just completed the word across which was spiral and left the one down for me. I obviously knew the first letter was S and asked how many letters and before I asked for the descriptive clue, I said sphere. She filled in my correct answer that came to me via perception, I simply knew the answer.
There are 2 types of authority or influence. One is where we stretch and reach into such. The other is where we have been given it as our God given boundary and right.
SPIRAL, A STRETCH INTO INFLUENCE
2 Corinthians 10:14 For we stretch not ourselves beyond [our measure], as though we reached not unto you: for we are come as far as to you also in [preaching] the gospel of Christ: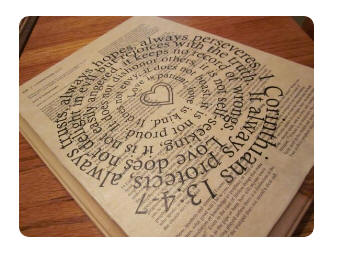 2 Corinthians 10:13 But we will not boast of things beyond our measure, but according to the measure of the field which God has distributed to us, a measure to reach even unto you.
SPHERE, A MEASURE OF INFLUENCE
2Co 10:13 AMP+ We, on the other hand, will not boast beyond our proper limit, but [will keep] within the limits of our commission (territory, authority) which God has granted to us as a measure, which reaches and includes even you.
MEASURE
G3358
μέτρον
métron; gen. métrou, neut. noun. Measure.
(I) A measure of capacity (Mat_7:2; Mar_4:24; Luk_6:38; Sept.: Deu_25:14).
(II) Of length or surface, meaning a measuring rod (Rev_21:15, Rev_21:17 referring to man's measure as common, ordinary; Sept.: Exo_26:2, Exo_26:8; 2Ki_21:13; Eze_42:16). See kálamos (G2563), a reed.
PARABLE – DIGGING A HOLE/ SWEPT UNDER THE CARPET
When I woke up it was snowing outside (mercy covers a multitude of sins) and I needed to go out to the freezer for more vegies. I noticed that the rug corner had been turned over. Immediately I wondered what was hiding underneath the carpet that needed to be manifest.
I knew the dream from was from the Lord, but I wondered what the stronghold was that Katheryn Kulman mentioned.
IMMEDIATE CONFIRMATIONS WAYNE – DIGGING A HOLE TO COVER THE POOP
When I was finished with typing this rhema Wayne who was reading last month's about alligators and the media suddenly said that the following scripture was quickened to him, especially the part about carrying a weapon with us along with the stick when burying poop.
Deuteronomy 23:12-14 You shall have a place also outside the camp, where you shall go out: 13 And you shall have a stick with your weapons; and it shall be, when you will relieve yourself outside, you shall dig with it, and shall turn back and cover your refuse: 14 For the LORD your God walks in the midst of your camp, to deliver you, and to give up your enemies before you; therefore shall your camp be holy: that he sees no unclean thing in you, and turns away from you.
Wayne said that we dig a hole with the stick but we also need to be prepared to war because the devil accuses us day and night in heaven. He said that love covers a multitude of sins. He said that during the war they learned to cover their poop in the sand because when it was just on top, the flies got into it and then the food and gave people dysentery.
Stick = measuring rod; sphere of authority
Our weapons = our pain in the court room of heaven, devil accusing us, uncovering us.
Bear digging hole = fear of God over sins
Under the carpet = uncovering sins
WORD TO PONDER CATCH THE FOXES OF UNTRUTH 3/05/17
My Beloveds have earnestly waited and cried out for My glory. Much alignment has taken place in My people in preparation. Much prayer, repentance and change has ushered in their promised new day when My Son rises with My glory in the earth.
Dear ones, continue to do your part in remaining obedient in the fear of God for all the correction you have undergone in past years. Remain obedient and vigilant. One more stronghold is falling and that is the uncouth mouths of the prognosticators who fill the media with untruth, bad news and words contrary to My Word, My will and My goodness for the earth.
I have given you each a metron, a measure of authority to bring this down. When you witness uncouth speech, use your power to vote NO in what you read, what you don't read, what you watch, what you don't watch, where you spend your money, where you do not spent your money. Use your spiritual weapons to refute every untruth that is made manifest. Decree it is false and will not prosper and loose truth and justice to take its place. Pray for new open doors of new media to take the place of old ones who will not repent. Catch the foxes that spoil the vines of My new wine that is forming. Do all you can to pray regarding the media so that the way will be prepared for My glory to fill the earth and the media will be used My tool to spread My goodness and My glory far and wide.
Song of Solomon 2:15 Catch us the foxes, the little foxes, that spoil the vines: for our vines have tender grapes.
Habakkuk 2:14 For the earth shall be filled with the knowledge of the glory of the LORD, as the waters cover the sea.
Numbers 14:20-24 And the LORD said, I have pardoned according to your word: 21 But as truly as I live, all the earth shall be filled with the glory of the LORD. 22 Because all those men who have seen my glory, and my miracles, which I did in Egypt and in the wilderness, and have put me to the test now these ten times, and have not hearkened to my voice; 23 Surely they shall not see the land which I swore to give unto their fathers, neither shall any of them that provoked me see it: 24 But my servant Caleb, because he had another spirit with him, and has followed me fully, him will I bring into the land in which he went; and his descendants shall possess it.
Psalm 72:19 And blessed be his glorious name forever: and let the whole earth be filled with his glory; Amen, and Amen.