1/07/17 STEPPING INTO THE PICTURE
HEARD AND SAW:
A desire for more. Broaden your horizons. Seeing into the distance. What are you thinking about? [Lord I am thinking about that page in my art journal that has a vanishing point on it and I need to make the line closer and wider.] Did you step in? I saw a picture frame where I put my foot in and stepped into it. The King of Kings awaits you. Gifted one.
Psalm 24:7 Lift up your heads, O you gates; and be you lifted up, you everlasting doors; and the King of glory shall come in.
EVERLASTING DOORS
Strong's Hebrew Dictionary
5769. עוֹלָם owlam (ʻôwlâm)
Search for H5769 in KJVSL; in KJV.
עוֹלָם ʻôwlâm, o-lawm'
or עֹלָם ʻôlâm; from H5956; properly, concealed, i.e. the vanishing point; generally, time out of mind (past or future), i.e. (practically) eternity; frequentatively, adverbial (especially with prepositional prefix) always:—alway(-s), ancient (time), any more, continuance, eternal, (for, (n-)) ever(-lasting, -more, of old), lasting, long (time), (of) old (time), perpetual, at any time, (beginning of the) world (+ without end). Compare H5331, H5703.
masculine noun
I saw a hand push back a curtain as though it was a veil. I prayed for you. Kingdom living. I saw the veil being pulled back again and a figure stepping through the picture frame coming towards me. Why wouldn't He? He has the ability to be anywhere. His eyes are misty fire.
[I suddenly realized that the pulled back curtain is a part of the picture (or vision). Moving the veil back, you can step in and out. As you step in, you are literally right there in the vision. As you step out you are observing the vision. This connects with seeing visions as an observation vs experiencing the vision.]
1/10/17 STEPPING OUT OF THE BOX – HEAVEN AND EARTH MEET
What can I do for you? I want to bless you sweet one, don't worry. Choose this day whom you shall serve. Coming out of the box. I heard the song I stepped over Jordan and what did I see? A band of angels waiting for me. Heaven and earth meets.
1/12/17 CONFIRMATION QWN MEMBER – THE PICTURE FRAME
Regarding a different topic, someone posted a picture frame today at the QWN forum. I was amazed at it being such a perfect WordPicture of stepping in and through the picture into the realm of the Spirit!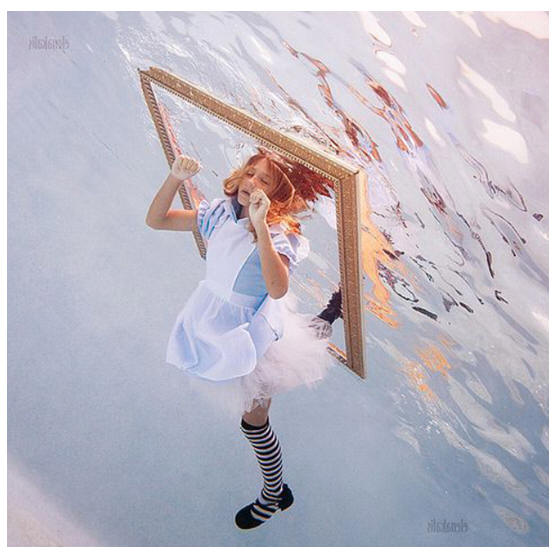 1/13/17 CONFIRMATION QUOTE BRUCE ALLEN: STEP INTO THIS REALM
http://stillwatersinternationalministries.org/
Someone shared a video today of Bruce Allen on YouTube. I think this is the one, (I watched several after that) where he said the following:
https://www.youtube.com/watch?v=qsgpM2FMfaM&feature=youtu.be
"We need to quit praying for the Lord to come down. He said, Its time for you to step in. Its time for you to be who I created you to be. Step into THIS realm, it belongs to you."
"You choose every day whom you will serve. You choose whether you are going to be clothed in light or be a natural human being. God's given you the garment, will you wear it?"
Psalm 104:2 Covering himself [with] light as a garment, Stretching out the heavens as a curtain,
Matthew 17:2 And was transfigured before them: and his face did shine as the sun, and his clothing was white as the light.
1 John 1:5 This then is the message which we have heard of him, and declare unto you, that God is light, and in him is no darkness at all.
1 Timothy 6:16 Who only has immortality, dwelling in the light which no man can approach unto; whom no man has seen, nor can see: to whom be honor and power everlasting. Amen.
1/13/17 CONFIRMATION QWN MEMBER: STEPPING INTO THE NEW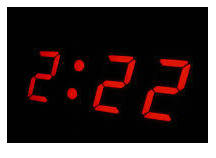 222: Stepping Into The New!
Right in front of my eyes was the red numbers and time 2:22! You talk about PERFECT TIMING LORD! It was SO QUICKENED, all I could do was smile!
Standing at a crossroad. We have to now make that decision to stay right here until what...about ten or twenty more confirmations? Or do we take that step of faith and move on ahead trusting His heart.
Lord has clearly told us, and given countless confirmations on what is next for us to move into.
1/14/17 ANOTHER CONFIRMATION: STEPPING IN
Tonight I was listening to Ion Clayton's translation experiences. He called a lady forward who had been doing translation as a way of life and ministry and she called it STEPPING IN and stepping and engaging the kingdom.
QUOTE BRUCE ALLEN: What you focus on, you connect with.
QUOTE WILLIAM BRANHAM: Angelic beings associate together. And if you've got the Holy Spirit in you, then you're a candidate for association with the unseen world and the Supernatural---William Branham
WORD TO PONDER: STEPPING INTO THE PICTURE 1/07/17
Beloveds there is a difference between observing a vision as from the outside looking in and actually stepping into the vision and experiencing it. I AM opening the door to expand your horizons. As you enter into the realm of My Spirit (through prayer, worship, tongues) focus on Me and My Word to you. Ponder and pray over what I show you. Ask questions, draw closer to what you see and expect it to you draw closer to you. Engage with what you see. Participate with what you hear. My Spirit realm is alive with living color, living sound, living smell, where your senses come alive with My Spirit. My Presence is tangible dear ones. I don't want you on the sidelines observing what is taking place, I too want you to experience Me in new and broader ways. It is called participation and interaction.
1 Thessalonians 1:5 For our gospel came not unto you in word only, but also in power, and in the Holy Ghost, and in much assurance; as ye know what manner of men we were among you for your sake.
1 Corinthians 4:20 For the kingdom of God [is] not in word, but in power.