9/23/15 THE RESURRECTION POWER OF MY HOPE
HEARD: Wonderful news. Happy dance. Precious one don't be afraid. I will help you.
CONFIRMATION: Today I was walking the halls of the hospital as a friend had surgery today. There were darling Happy Dance penguins painted all over the walls. I immediately remembered there was a movie about happy feet dancing with all the penguins. His righteous ones are going to dance and leap and tread upon the wicked devils who have stolen their health.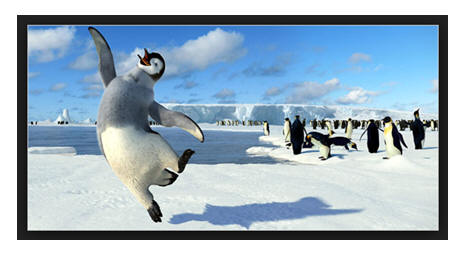 Mal 4:2-3 2 "But for you who fear my name, the Sun of Righteousness will rise with healing in his wings. And you will go free, leaping with joy like calves let out to pasture. 3 On the day when I act, you will tread upon the wicked as if they were dust under your feet," says the Lord of Heaven's Armies.
CONFIRMATION 9/23/15: Pastor James posted to Facebook this same scripture on day of atonement:
This morning, I watched the sunrise over Jerusalem. The warmth of the rising sun was like a great promise of the goodness of the Lord when the Son rises with healing in His wings. Malachi 4:2, "But to you who fear My name the Sun of Righteousness shall arise with healing in His wings; and you shall go out and grow fat like stall-fed calves." This is a season for all the Lord's people to experience this healing in spirit, soul and body. Amen? Are you ready for it?
CONFIRMATION 9/27/15: Wayne sent me the following excerpt from Kathi Pelton:
"God is about to surprise many who are coming up to the last minute to receive their breakthrough or turn around. In a surprising and sudden moment the victory will come. I see in my spirit many about to do a victory dance because God came through in the last second."
VISION: I saw a band and hands on a keyboard.
HEARD: Resurrection. What's taking place. Now abides faith, hope and love. When we have spent ourselves and all hope is gone. I step in and I conquer the grave. Now faith is the substance of things hoped for. Blood, sweat and tears. How to overcome this. Who am I, dear one? [Lord Jesus You are the resurrection power, You are the resurrection and the life. No one comes to the Father except through You.]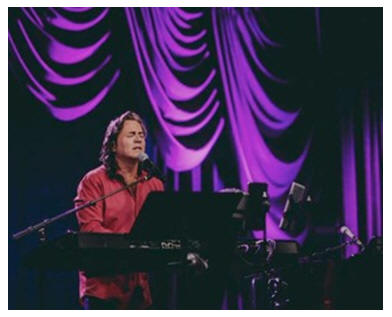 [Kim Clement is in the hospital this day of atonement and so is my friend, and I will be spending the day there visiting. I felt this was a prophetic sign of the church.]
QUOTE KIM CLEMENT 9/05/15
But I shall perform and have performed surgery. Neville, Neville, Neville, this is not the end. This is a time of rejuvenation. Every seven years the body is rejuvenated and sheds. You've been shedding and shedding and shedding and so there is a new skin. There is a new sound; there is a new life. There is a new source, a new style, a new system that is already being set for you to set in motion for you to set in 2016. Not any earlier, Neville; not any earlier,
I was shown that Kim was sent to our nation by God (from South Africa) to prophesy "hope and life" into America. For an extended season he seemed to be the only prophet speaking hope and life into America. His name speaks into his assignment. Clement means "merciful" and he was sent to prophesy mercy over and into America, even when most American prophets could only see judgment for America. The name Kim means "brave or bold" and he has certainly exemplified that trait by boldly declaring the goodness of God over America, even when he was blasted for doing so, and he was severely blasted for doing so. (Photo via Kim Clement Facebook)
A prophet is not meant to have to stand alone on a prophetic word while all else sit back and dare and even desire the prophet to be wrong. God Himself, prophesied to Moses that he and all the people of Israel would be brought into the Promised Land, yet except for Joshua and Caleb that generation of adults died in the wilderness. Mass resistance, doubt and unbelief will often bend or even seemingly break a prophetic word from God. God was not a false prophet, but there was a minimal level of agreement He required from the people of Israel which they did not give.
The next generation picked up on the prophetic word – because at the end of the day, a true prophetic word remains captured in time waiting to be activated. Similarly, though God has been merciful to America, that mercy could have had a greater level of manifestation if more had chosen to agree with the prophet, rather than to dig their heels in doubt and hoping the prophetic word failed. Kim was so in touch with God's heart of mercy that he would prophesy some of the most impossible scenarios and hopeful outcomes.
HOSPITAL: Today at the hospital a friend and I were talking about the Lord and life and death and suddenly all the noise in the hospital stopped. It was like a holy hush and then a chime like sound came on the loud speakers of a lullaby. It was just one line, but it was amazing. My friend said that when a baby is just born, they play that sound.
When I told Wayne about it, he said that when someone is born again, there are chimes that sound all over heaven.
HEARD: Broken people. We pour out to you. I saw some drywall tape stretching across 2 sheets of drywall. Patch and repair. Patch and repair walls.
Ezra 9:9 For we were slaves; yet our God has not forsaken us in our bondage, but has extended mercy unto us in the sight of the kings of Persia, to give us a reviving, to rebuild the house of our God, and to repair its ruins, and to give us a wall in Judah and in Jerusalem.
WORD TO PONDER: THE RESURRECTION POWER OF MY HOPE 9/23/15
Dearest! Yes I know there are many who have fallen without hope. I know how much you have worked through your issues with great determination to overcome them all. Even when you have spent yourselves and all hope feels gone, I have not abandoned you. Please remember that I AM the God of life. I give My life in abundance. I AM the Resurrection and the Life. Indeed you shall go out as leaping calves from a stall and you shall dance again. Never give up hope, for I will step in and conquer all that death has taken.
Mal 4:2-3 2 "But for you who fear my name, the Sun of Righteousness will rise with healing in his wings. And you will go free, leaping with joy like calves let out to pasture. 3 On the day when I act, you will tread upon the wicked as if they were dust under your feet," says the Lord of Heaven's Armies.
John 11:25 Jesus said unto her, I am the resurrection, and the life: he that believes in me, though he were dead, yet shall he live: