RHEMA 9/28/12 GO TO WORK! PLAN THE WORK AND WORK THE PLAN
<![if !vml]>
<![endif]>
HEARD: Plan. Follow Me.
VISION: I saw a sprinkler sprinkling new plants that haven't been planted yet in our backyard.
PARABLE: I purchased some new plants for a fall planting and transformation of our backyard.
HEARD: To keep your face towards the sunrise. Welcome. Where to go and what to do.. This is the way. Absolutely.
PIX: I saw all these sections of a prairie schooner laying on the ground. Each section fits together like a jigsaw puzzle to build the wagon.
HEARD: This is the way, walk ye in it. Baton down the hatches. Should be up and ready in no time.
ABOUT THE PRAIRIE SCHOONER: Wayne and I have prairie schooner rhema this month and it is about being pioneers, crossing over into new territory, blazing a new trail. I have different pieces of a new ministry that I will be drawing together like a puzzle when we land in our new place. This is a seed the Lord has planted inside of me in 2005 to prepare a place for the harvest where 3 generations can participate in raising them up.
CONFIRMATION RICK JOYNER 10/01/12: PLAN
Rick Joyner said we have to plan and prepare.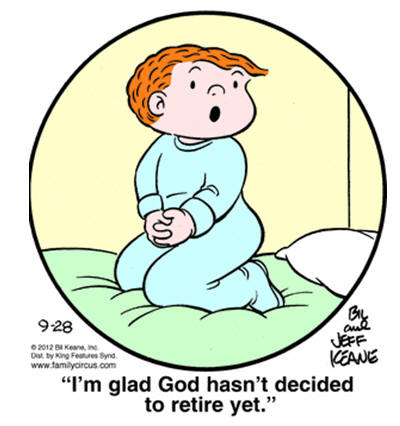 EXPERIENCE: I have been working full time with little sleep making the move and crossing over to a new website ministry. I have been putting a lot of prayer into this as well.
WORD TO PONDER: DO MY WORKS WHILE IT IS YET DAY 11/21/10
Dearest hearts, My clock is ticking and every moment that passes, midnight draws nigh when no man can work. Take advantage of every moment you have to pray, seek My face and plant My kingdom on earth. I AM the Father Farmer Who waits long for the harvest. Every seed planted will bear fruit, and I have long awaited My good crop. Plant your seeds as much and as often as you can. For generations yet to come, even in the millennium will eat of your fruit.
John 9:4 NKJV
I must work the works of Him who sent Me while it is day; the night is coming when no one can work. As long as I am in the world, I am the light of the world."
=======
RHEMA 8/08/12 GO TO WORK
HEARD: Good work ethic. Business before pleasure. Green light.
Yesterday as I was searching for a Bob Jones word, the following paragraph really jumped out me in regards to what I had heard above:
Quote Bob Jones: You know you don't bear fruit with works, you bear it with relationship. By abiding. You know I think that sometimes we try to earn brownie points with works, when we can only have it by relationship or intimacy.
Then last night I was listening to Bobby Conner via webstream. The moment I heard him say it, I KNEW it was an answer to the prayers I had been praying over.
BOBBY CONNER 8/09/12: Bobby cried, "Oh Lord let your works appear! And the Lord said back to Bobby, "Go to work!"
Ps 90:16 NKJV
Let Your work appear to Your servants, and Your glory to their children.
UNDERSTANDING: He has called us to work the works of Him who is sending us, because there is coming a day when no man can work. He has called us to be about His business. This truly pleases Him.
John 4:34-36 NKJV
Jesus said to them, "My food is to do the will of Him who sent Me, and to finish His work. 35 Do you not say, 'There are still four months and then comes the harvest'? Behold, I say to you, lift up your eyes and look at the fields, for they are already white for harvest! 36 And he who reaps receives wages, and gathers fruit for eternal life, that both he who sows and he who reaps may rejoice together.
Luke 2:49-50 NKJV
And He said to them, "Why did you seek Me? Did you not know that I must be about My Father's business?" 50 But they did not understand the statement which He spoke to them.
John 9:4-5 NKJV
I must work the works of Him who sent Me while it is day; the night is coming when no one can work. 5 As long as I am in the world, I am the light of the world."
=======
UPDATE CONFIRMATION BOBBY CONNER 10/07/12
Via Facebook
Necessary Preparations!

The Church must be equipped to handle this overwhelming growth and to minister to waves of people from many diverse backgrounds and levels of society. Now is the time to begin making the necessary preparations for what is ahead. As a wise person once said, "To fail to plan is to plan to fail!" We must be prepared to minister to this great harvest in the power and anointing of the Holy Spirit not in our own strength, own ideas or own will. This supernatural harvest requires supernatural, dunamis power and agape, Christlike love. Only heaven on-earth will suffice!
(End Bobby Quotes)