RHEMA 6/13/13 ROLLING OVER AND PATCHING THINGS UP
HEARD: Answer to prayer. Dumbfounded. They patched things up and came together again.
UPDATE QUICKENED GRAPHIC 6/19/13: This was on Facebook and it was really quickened to me as the parable of an attempt that appeared totally hopeless.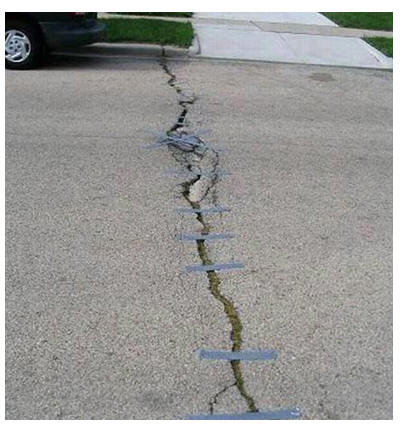 VISION: I saw an angel in an airliner take off and then circle around and come back again. A man was amazed as he was looking up and watching this airliner return to him. He saw the pilot look down at him with a smile and a nod. I did not recognize the man but it was imparted to me that he had thought something had ended and it was all over.
HEARD: Self-defense. See it from their point of view.
4/22/09 MASKING TAPE: THE END OF THE ROLL – ROLL OVER WITH HIS LOVE
VISION: I was using masking tape for something and had come to the end of the roll. I asked the Lord for His help and He said, "Everyone knows that when you come to the end of your roll, you roll over with your first love."
=======
RHEMA 6/03/13 ROLL WITH THE PUNCHES
PIX: I saw my email with rhema in it.
HEARD: Fellowship. Keep things in balance. Drama. She's sensitive and I caused it. Just roll with the punches, don't let it stick to you.
=======
RHEMA 8/28/03 ROLLING OVER WITH THE PUNCHES
DREAM: We were trying to figure out all these parts and pieces and how they went together. I was supposed to take them all and roll myself over a bar like device. I kept bending down as though to turn over in a summersault but I just couldn't make myself do it. I suddenly had the revelation that rolling over was faith and it was the faith that was the special ingredient that put the pieces all together and as I rolled over in faith, it placed them all in ink onto a printing press.
QUICKENED: I could not remember the word somersault and when I finally remembered it, I suddenly thought of it being a summer assault on my faith. I knew this was revelation from the Holy Spirit.
WORD TO PONDER: THE SOMERSAULT 8/28/03
In the warm and dry season of your labors, even as I AM harvesting the wheat and tares within your personal life, you have had a sudden assault upon your faith. This assault came from where you did not expect and it tossed you off your feet.
My dear one, hold on, hold on to Me. Do not let go of the planting in which I have planted so deeply within your life! Return to your roots and hang on. Yes I use these times to pull out the weeds that have grown up in your life. Yes it disturbs your soil and stability as these things fall. But the enemy intends to take advantage of this time to so entangle you that you are tossed away with the weeds. Return to your good soil, Precious one. Return.
Instead of running from your fall of faith, just roll over with the punches. Consider it a somersault upon your summer assault. Your rolling over is the willingness of your heart and faith to serve Me regardless of what is going on. As you roll over and yield everything to My will, even when it hurts, this is your willing sacrifice to Me. I will turn you over in one sweep as you roll over and spring to your feet once again.
2 Sam 22:4-7 NKJV
I will call upon the LORD, who is worthy to be praised; So shall I be saved from my enemies. "When the waves of death surrounded me, the floods of ungodliness made me afraid. The sorrows of Sheol surrounded me; The snares of death confronted me. In my distress I called upon the LORD, and cried out to my God; He heard my voice from His temple, and my cry entered His ears.
=======
PASTOR JAMES FOCUS ON AGREEMENT 6/10/13
http://highercallingministriesintl.com/writings
This morning the Lord gave a vision of the body of Christ beginning to separate and move in two opposing directions as values and beliefs lead to a polarizing effect. At first I thought this was about the "great falling away" which is to come, but I soon learned that what I was receiving from the Lord was about something else. I was seeing something that we are doing rather than something related to what the Lord is doing.
Then I heard the Lord say, "You need to stop insisting that others agree with your ideas and your personal beliefs. You need to move close to people and find things you can agree on. Then agree to agree on these things. Wait patiently before you share the things on your heart which might cause division. First build on the relationships and later help to lead them to a higher level. Wait until I tell you that the time is right. When you push too far too soon, you are on your timetable and not on my schedule. Now, is the time to build up the body of Christ."
I thought about 1 Corinthians 14:3, "But everyone who prophesies speaks to men for their strengthening, encouragement and comfort." These are the main tasks in this season. Another season may come when doctrinal accuracy is the primary focus, but in this season we need to be strengthening each other through words of prophesy and by words of faith. In this season we need to encourage others and not use words which may discourage them from continuing in fellowship with us. We need to be bring comfort to those who are hurt, ill, oppressed, and suffering, and we need to let our prophetic gifting serve these purposes.
Unity is the key word in this season. I read John Chapter Seventeen again today and noticed that Jesus spoke about unity over and over in His prayer. Obviously this is very important to the Lord. So, I want it to be important to me. I want to do what I see Jesus doing and say what I hear Him saying! How about you?
May we focus on unity today! May we experience the indwelling presence of the Lord and be at one with Him! May we let this experience of unity flow outward into all our relationships today and always! May we have boldness to proclaim the Gospel of the Kingdom in a world which is hostile to that word and not be offended by what people say and do! May we let the Love of Christ flow outward in a great manifestation of love for one another so that the world will know that we are His disciples! Amen and Amen!!!!
John 13:34-35, "A new commandment I give to you, that you love one another; as I have loved you, that you also love one another. By this all will know that you are My disciples, if you have love for one another."
QUICKENED TODAY FROM FACEBOOK: I saw this graphic and felt it was a great Word to Ponder for patching up and rolling over with a brand new roll of tape! Truly the only way we can overcome the things that separate our lives is His Word and His love!