RHEMA 8/04/13: OPEN YOUR EYES TO LINE UP WITH YOUR FUTURE
VISION: I saw the eye of God looking through a lattice in the heavens and it looked like the graphics from NASA's telescope.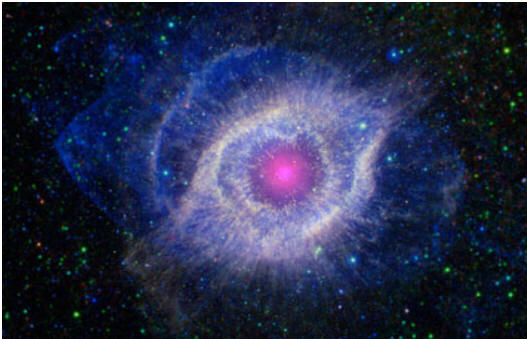 HEARD: If God is looking through the entire universe, through a lattice. Then... (There was a pause before He went on.) He is saying, rise up My beloved, come with Me.
VISION: I was driving up my driveway and had my eyes closed. I knew I had to open them in order to aim into the carport accurately.
Our carport represents abiding under a canopy of rest and shelter. I feel that it represents opening our eyes in expectation to entering in the feast of Tabernacles.
HEARD: Abundance. Generous. There are more gifts waiting for you dear one. It is My pleasure. Foundations. Road map, put these pieces together. Follow through. Importance of meat.
UPDATE QUOTE NEVILLE JOHNSON 8/11/13: Only what you can see
http://www.lwa.org.au/
This morning I was listening to Neville and this was quickened to me:
"If you don't see the larger picture of God's purposes, you cannot attain them. I will give you only the land you can see."
Genesis 13:15 For all the land which you see, to you will I give it, and to your descendants forever.
Genesis 12:1 Now the LORD had said unto Abram, Get you out of your country, and from your kindred, and from your father's house, unto a land that I will show you:
"Understanding has the power to bring you into the revelation. Revelation opens the door to walk into the experience of the reality."
=======
CONFIRMATION QUOTE CHUCK PIERCE 8/14/13
http://www.glory-of-zion.org/
Today Chuck sent out his advertisement for the year 5774 conference:
The Hebraic Year 5774 (Ayin Dalet) actually conveys a season to See the Open Door to YOUR New Springs! This will be a season that we see the water awaiting us, but in order to do so we will first need to go through our door of opportunity.
In a "10 Year Season of Seeing," its imperative that in the year ahead we not only see our door of opportunity, but enter through it. Many times, the enemy tries to block our advance by offering many alternate doors of access or blocking us from seeing our correct door of access.
Receive a new anointing to SEE the door before you and then enter in to your land filled with milk and honey.
Blessings,
Chuck D. Pierce
WORD TO PONDER: OPEN YOUR EYES TO LINE UP WITH YOUR FUTURE 8/04/13
Dear ones, it is time to open the eyes of your heart with expectation to make adjustments toward new places awaiting you. I want to open your spiritual eyes. I want to open your understanding. I want to open your vision even more than you already have achieved. Ultimately, I want your eyes to be My own eyes.
There are some places I have prepared for you that you first must see in order for Me to bring you there. This is the decade where the porthole of My eye is opened. Come up here dear ones! Come up higher, come see what I see! Pray that your eyes be opened and that you will be aligned.
Numbers 24:16 He has said, who heard the words of God, and knew the knowledge of the most High, who saw the vision of the Almighty, falling into a trance, but having his eyes open.
2 Kings 6:17 And Elisha prayed, and said, LORD, I pray you, open his eyes, that he may see. And the LORD opened the eyes of the young man; and he saw: and, behold, the mountain was full of horses and chariots of fire round about Elisha.
2 Chronicles 16:9 For the eyes of the LORD run to and fro throughout the whole earth, to show himself strong in the behalf of them whose heart is perfect toward him.