PICKED UP AND MOVED TO A BETTER PLACE 1/01/14
HEARD: I picked you up and moved you.
QUICKENED MEMORY: HUGE 747 PICKUP
RHEMA 12/29/13 DELIVERER GOING TO SEE YOUR REWARD
Seeing is believing. A huge reward to you, for all those years you believed and did not see. Timing is everything. Now I will let you see. What you prayed for.
Fort pickup. I saw the belly of a massive 747 airplane flying over the top of my head.
FORT CONFIRMATION 1/11/14 from Facebook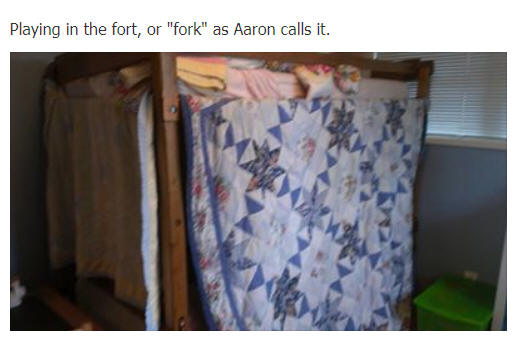 HEARD: You are already in a new place. New assignment begins today. River. His is the land of new beginnings.
[Lord am I going to like this new assignment, or am I going to complain]
HEARD: You're going to like this. Yes. A better place. You are getting freer and freer. What's different? Close the door. Trauma is gone. No repeats. Calm her way down. She is listening. Brought me inside because of the demonic flood outside. Too close. Long ways off now.
HEARD: It's a rejoicing in the camp. There is more coming sweetheart, pay attention.
HEARD: Turned a corner. What are you seeing? Everything. Astonished. Never seen anything like it before in my life.
VISION: I saw an open porthole that was an eye in the heavenlies and it was moving back and forth kind of like what a searching spot light does on earth.
Zechariah 4:10 For who has despised the day of small things? for they shall rejoice, and shall see the plumbline in the hand of Zerubbabel; these seven are the eyes of the LORD, which run to and fro through the whole earth.
HEARD: Comfort one another, that as a forerunner, you might see and believe. Here's the good news. Seeing is believing. See it manifest in that natural. The results. My joy over you dear beloveds. Seeing is believing.
HEARD: Smiles. You haven't seen anything yet! More coming. Your faith will be greatly encouraged. Having done all, stand. Witness. Watchful eyes, keep your focus on Me. Profound.
HEARD: On a cruise ship. A huge ocean liner. What's my assignment? Stay the course. Due east where the sun (Son) comes up. Keep your focus on Me. Headed for My glory. Set your pace and follow through.
Psalms 130:6 My soul waits for the Lord more than they that watch for the morning: I say, more than they that watch for the morning.
HEARD: From morning to morning, new each day. My ship. The new Good Ship Hope. Picked up some passengers and on the move again. Steady as she goes. Always on your toes, alignment. Pace and focus, keep up with Me. Where we are going, future. My kingdom on earth, see it manifest.
pix: I saw filtered light rays of the sun coming through the clouds. They were cascading out over the earth.
Hebrews 6:18-19 That by two immutable things, in that it was impossible for God to lie, we might have strong encouragement, who have fled for refuge to lay hold upon the hope set before us: 19 Which hope we have as an anchor of the soul, both sure and steadfast, and which enters into that within the veil;
RHEMA 1/06/14 MILES OF OPEN WATER


HEARD: There IS a future and a hope. Don't be afraid. Christ in me. Graduated. It's already set in motion sweet one. Your future is before you. A new day in every way. I can hardly wait. There is it before you. Miles of open waters. Advance.
WORD TO PONDER: THE HORIZON, ITS YOURS 1/01/14
For years you have asked me to see where you are going in the distance. For years you have fought your way through the encumbering snares and of the world and finally landed on the ocean shores. Now you are on My ship, dear one. You can see as far as the horizon takes you. It is the vanishing point, even into eternity. As long as you head towards My light, you wont miss your destiny in this place, because the greatness of your expanse is set before you. You shall receive your commission and see your future and hope. It is what I have prepared you for, in such a time as this. As others align with My Word and escape the world's grip, they too will receive their own commissions and be sent in their own new assignments.
Acts 22:13-15 Came unto me, and stood, and said unto me, Brother Saul, receive your sight. And the same hour I looked up upon him. 14 And he said, The God of our fathers has chosen you, that you should know his will, and see that Just One, and should hear the voice of his mouth. 15 For you shall be his witness unto all men of what you have seen and heard.