12/11/14 MEAT WITH CONFIRMATIONS COMING
VISION: I saw a slow moving ramp with many strips of steak coming down the ramp. They were coming in perfect line up and order and 3 across each line. The strips were thinly sliced bite sized pieces.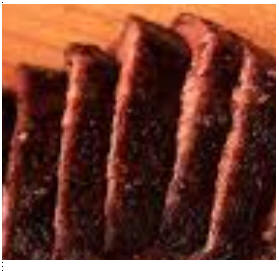 HEARD: This is perfect. There is an establishing going on. A "trust Me" time too.
2 Thessalonians 3:3 But the Lord is faithful, who shall establish you, and keep you from evil.
1 Peter 5:9-10 Whom resist steadfast in the faith, knowing that the same afflictions are accomplished in your brethren that are in the world. 10 But the God of all grace, who has called us unto his eternal glory by Christ Jesus, after that you have suffered a while, restore, establish, strengthen, settle you.
2 Cor 13:1 NKJV "By the mouth of two or three witnesses every word shall be established."
12/05/14 ESTABLISHING confidence
Your turn. I saw a magnifying glass. It would be a factor if it could not be established here. Finding a difference here. A little more confidence. My beloved. I am establishing you.
I AM moving My people off milk and teaching them how to discern and chew meat. Comparing spiritual with spiritual, carnal and fleshly mindsets will not prosper in properly chewing meat. This training will come in bite size pieces and will come as 3 witnesses to confirm My truth, so that you will not lose your way. Be prepared for spiritual meat coming from the throne. Be prepared to chew what I say and not spit it out, but bring all that is supernatural carefully back to Me and screen it first through scripture. Screen it secondly through confirmations. Screen it through your spiritual pantry from the past. This is the time when I AM culminating many Words from many seasons. Consider all that I bring into remembrance to be both relevant and important.
1 Corinthians 2:10-16 But God has revealed them unto us by his Spirit: for the Spirit searches all things, yea, the deep things of God. 11 For what man knows the things of a man, except the spirit of man which is in him? even so the things of God knows no man, but the Spirit of God. 12 Now we have received, not the spirit of the world, but the spirit which is of God; that we might know the things that are freely given to us of God. 13 Which things also we speak, not in the words which man's wisdom teaches, but which the Holy Spirit teaches; comparing spiritual things with spiritual. 14 But the natural man receives not the things of the Spirit of God: for they are foolishness unto him: neither can he know them, because they are spiritually discerned. 15 But he that is spiritual judges all things, yet he himself is judged of no man. 16 For who has known the mind of the Lord, that he may instruct him? But we have the mind of Christ.