RHEMA 5/01/12 MAY I?
QUICKENED WORD: Today I read the phrase May Day with an accompanying dates May 1. When I read, May 1, I saw it as May I. (Like "May I?")
CONFIRMATION 5/05/12: Wayne read a post by Steven Brooks today and shared his 2012 Word with me: "I saw others playing "Mother May I?" and I heard the Lord say, "YES YOU MAY!!" Yes you may start your own business, yes you may conceive. This is the year that the barren woman will become pregnant in the natural as well as in the spiritual. 2012 will be known as the year of maturity. This is for those who have an EAR to HEAR!
CONFIRMATION 5/03/12: I found out today that my grandmother's BD was May 1, 1897.
THE CHILDREN'S GAME, MOTHER MAY I:
One player plays the "mother", "father" or "captain". The other players are the "children" or "crewmembers". To begin the game, the mother or father stands at one end of a room and turns around facing away, while all the children line up at the other end. The children take turns asking "Mother/Father, may I ____?" and makes a movement suggestion. For example, one might ask, "Mother/Father, may I take five steps forward?" The mother/father either replies "Yes, you may" or "No, you may not do that, but you may _____ instead" and inserts his/her own suggestion. The players usually move closer to the mother/father but are sometimes led farther away. Even if the mother/father makes an unfavorable suggestion, the child must still perform it. The first of the children to reach the location of the mother/father wins the game. That child then becomes the mother/father himself, the original mother/father becomes a child, and a new round begins.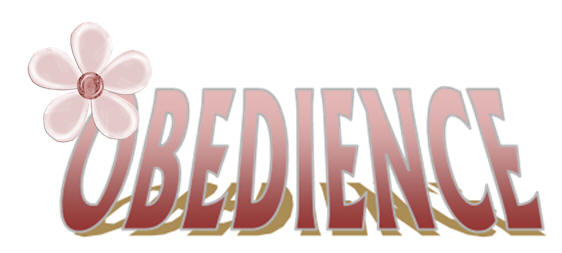 QUICKENED: I have been thinking a lot about obedience this year. The level of our obedience directly connects with our authority. Spiritual authority comes from learning obedience and submission to the Lord and His Word. The places where authority is mentioned in scripture, it directly connects with obedience:
Mark 1:25-28 NKJV
But Jesus rebuked him, saying, "Be quiet, and come out of him!" 26 And when the unclean spirit had convulsed him and cried out with a loud voice, he came out of him. 27 Then they were all amazed, so that they questioned among themselves, saying, "What is this? What new doctrine is this? For with authority He commands even the unclean spirits, and they obey Him." 28 And immediately His fame spread throughout all the region around Galilee.
Matt 8:8-11 NKJV
The centurion answered and said, "Lord, I am not worthy that You should come under my roof. But only speak a word, and my servant will be healed. 9 For I also am a man under authority, having soldiers under me. And I say to this one, 'Go,' and he goes; and to another, 'Come,' and he comes; and to my servant, 'Do this,' and he does it." 10 When Jesus heard it, He marveled, and said to those who followed, "Assuredly, I say to you, I have not found such great faith, not even in Israel!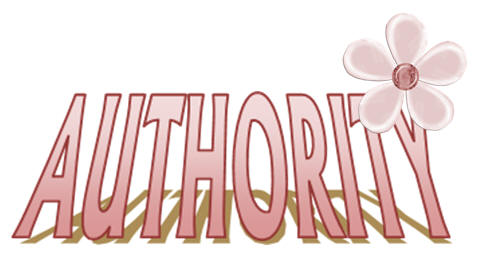 Authority is the measure of delegated influence we have been given in the spirit world. This is exercised over demons and jurisdictions that operate in the unseen world.

AUTHORITY
NT:1849
exousia (ex-oo-see'-ah); from NT:1832 (in the sense of ability); privilege, i.e. (subjectively) force, capacity, competency, freedom, or (objectively) mastery (concretely, magistrate, superhuman, potentate, token of control), delegated influence:
KJV - authority, jurisdiction, liberty, power, right, strength.

SUBMISSION: I have mentioned before about when the Lord opened my eyes to see that this scripture was written in chronological order: You must first submit to God before you resist the devil.
James 4:7-10 NKJV
Therefore submit to God. Resist the devil and he will flee from you. 8 Draw near to God and He will draw near to you. Cleanse your hands, you sinners; and purify your hearts, you double-minded. 9 Lament and mourn and weep! Let your laughter be turned to mourning and your joy to gloom. 10 Humble yourselves in the sight of the Lord, and He will lift you up.
SUBMIT
NT:5293
hupotasso (hoop-ot-as'-so); from NT:5259 and NT:5021; to subordinate; reflexively, to obey:
KJV - be under obedience (obedient), put under, subdue unto, (be, make) subject (to, unto), be (put) in subjection (to, under), submitself unto.
NT:5259
hupo (hoop-o'); a primary preposition; under, i.e. (with the genitive case) of place (beneath), or with verbs (the agency or means, through); (with the accusative case) of place (whither [underneath] or where [below] or time (when [at]):
KJV - among, by, from, in, of, under, with. In comp. it retains the same general applications, especially of inferior position or condition, and specifically, covertly or moderately.
========
RHEMA 5/12/12 A DOORBELL IN THE SPIRIT
HEARD: Your front door. Doorbell by the Spirit.
PIX: I saw the children had left a May day basket at our door.
PARABLE 5/10/12: The children from the gradeschool carried flowers they had planted and placed one at our door today. I heard them as they walked by, so noisy! This has never happened before in the 30 years we have lived here, and I knew it was the Word of the Lord.
HEARD: I called you. You are sent.
CONFIRMATION qw reader 5/21/12
All, I heard this today from the Spirit - many KNOW of their most important promises have been SIGNED and even SEALED, but wondering where the DELIVERY (a desire fulfilled (in the natural) is like a Tree of Life)... "DELIVERY is on the way" - Rejoice! - the Father has heard.... issued the orders.... the Holy Messengers and those sent so we inherit SALVATION (in all areas of our lives) has been DIS-PATCHED.... hear "door bells ringing" - "many a suddenly" - "really Lord, you want me to have this?" - Jubilation all around!!
WORD TO PONDER: OBEDIENT ONES, YES YOU MAY 5/01/12
Obedient ones, I have heard your request for more. You have been knocking on My door asking for increase. And to the level of your obedience I AM saying YES. This is a season where I AM focusing on your levels of obedience. I AM longing to bring you into greater authority, greater measure of influence that connects with the greater power that I am about to release into the earth. Now is the time to check your own heart and OBEY where I have been knocking on your door. Release the wrestling matches dear hearts, because I have nothing but good in store for those who obey. Your storms will calm and your enemies will back off to honor your territory when you speak My Word. I know you want this. Submit to My Word and the devil will flee from You. Listen and obey there is no other way.
John 14:10-11 NKJV
Do you not believe that I am in the Father, and the Father in Me? The words that I speak to you I do not speak on My own authority; but the Father who dwells in Me does the works.
Luke 19:17 NKJV
And he said to him, 'Well done, good servant; because you were faithful in a very little, have authority over ten cities.