RHEMA 9/08/13 KINGDOM ADVANCEMENT 101
HEARD: Please pray. The gift of prayer. Thank you for setting me free.
VISION: I saw someone being lifted up by the wind.
HEARD: I will lift him up. Safety net. Thatís because of your prayers.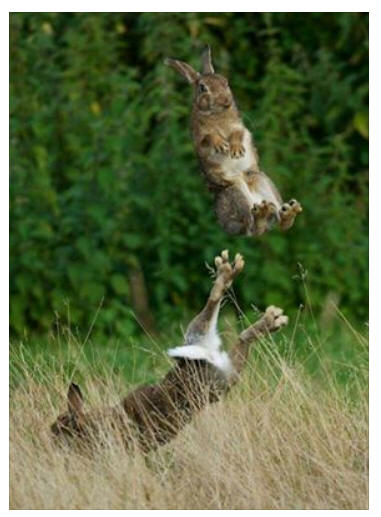 PIX: I saw a net suspended in the air. It was the kind that trapeze artists can drop into if they let go of their bar.
HEARD: Answer to prayer. Itís all about to change. Enlargement. His pathway. A new road is forming. Moving him to a better place. I will established him. To possess the kingdom. Inheritance yes. Carefully made a place just for you.
HEARD: Safe. Why is this information available? You are about to embark into the realm of the kingdom. This is a new journey for you. It wont be easy. Each day meets a different set of problems.
Acts 14:21-23
And when they had preached the gospel to that city and made many disciples, they returned to Lystra, Iconium, and Antioch, 22 strengthening the souls of the disciples, exhorting them to continue in the faith, and saying, "We must through many tribulations enter the kingdom of God."
Matt 11:12-13
And from the days of John the Baptist until now the kingdom of heaven suffers violence, and the violent take it by force.
Matt 12:28-30
But if I cast out demons by the Spirit of God, surely the kingdom of God has come upon you. Or how can one enter a strong man's house and plunder his goods, unless he first binds the strong man? And then he will plunder his house.
HEARD: How do you tackle? In the kingdom there are rules. Be kind. Deliverer. Use your rod. Be very careful. Bind and loose.
HEARD: Kingdom advancement 101. Guidelines. Always honor freewill. All of heaven abides by that.
HEARD: These features are followed. You make a decision and you abide by that. Following through. Honor, a culture of honor wherever you go.
Deuteronomy 5:16 Honor your father and your mother, as the LORD your God has commanded you; that your days may be prolonged, and that it may go well with you, in the land which the LORD your God gives you.
Romans 12:10 Be tender loving one to another with brotherly love; in honor preferring one another;
HEARD: The anointing to grow up. Iím strengthening you. Kingdom fresh approach. Deliverer. You fight. An alignment. Speak My Word wherever there is a clash. The Word of God is powerful as a 2 edged sword. Decree. Iron rod. An advancement.
PARABLE: In the middle of the night while I was listening to the Lord, I rolled over on my remote controller and my bed went down so my head was lower than my feet. It immediately came to me, to keep your head down and stay humble especially when in kingdom warfare.
HEARD: Do not be afraid. Humble. Humility a powerful weapon. I will teach you.
Matt 18:3-5
"Assuredly, I say to you, unless you are converted and become as little children, you will by no means enter the kingdom of heaven. 4 Therefore whoever humbles himself as this little child is the greatest in the kingdom of heaven. 5 Whoever receives one little child like this in My name receives Me.
RHEMA 9/11/13 ALIGN WITH HIS WILL FOR ADVANCEMENT
VISION: I saw someone very tall blowing a trumpet.
HEARD: To decree is to proclaim the Kingís edicts. From the Word of God. Speak the Word of God. Be bold. The trumpets are announcements. Powerful.
Matthew 6:10 Your kingdom come. Your will be done in earth, as it is in heaven.
HEARD: Your faithfulness, speaking the truth in love. The kingdom, the way it works. Alignment with My will first. Always obey scripture. Itís a must. As you obey, I advance you. You also have authority to rule and reign.
WHAT IS THE KINGDOM OF HEAVEN?
WORD TO PONDER: KINGDOM ADVANCEMENT 101 9/08/13
Beloved ones, many think the kingdom of heaven is dying and going to heaven. As you study My Word, you will understand that entering into the realm of My King domain and functioning in authority is bringing My kingdom to earth.
It is important to understand that heaven operates under spiritual laws and boundaries. Therefore your prayers and decrees need to line up with how heaven functions. Everything is based upon love, which honors free will. When you use your authority, always decree My will as aligned in scripture. Never decree your own will to be enforced upon another. It is also important that when you make a decision, a commitment to obey, to always follow through and live out that decision. Without the character to abide in My path of righteousness, angelic forces are thwarted and do not back your words. Always honor others in your prayers and Words because heaven operates in an environment of honoring all.
As you learn these foundational principals, your authority will increase and you will find a new life having entered into My Kingdom.
Matt 10:7-9 And as you go, preach, saying, 'The kingdom of heaven is at hand.' Heal the sick, cleanse the lepers, raise the dead, cast out demons. Freely you have received, freely give.
Matthew 5:20 For I say unto you, That except your righteousness shall exceed the righteousness of the scribes and Pharisees, you shall in no case enter into the kingdom of heaven.
Matthew 7:21 Not every one that says unto me, Lord, Lord, shall enter into the kingdom of heaven; but he that does the will of my Father who is in heaven.