12/08/15 LET NO MAN TAKE YOUR CROWN - HOLD ONTO YOUR HAT!
VISION: I had a vision of someone reaching down and kissing my forehead!
This morning I saw a facebook entry where a father and son were wearing top hats and it was quickened to me. I wondered if the Lord was saying something although I didn't know what. Tonight I opened up this year's Jacquie Lawson's advent calendar to see what adventure today's was. It was a trip to the hat store. I noticed that it began with a man riding the old fashioned bicycle and he had on a top hat and I knew this would be the Word of the Lord. The first scene says "Please be patient while we get ready." Then it says, "Patience is a virtue, please wait." Then you click Continue and finally it says HOLD ONTO YOUR HATS!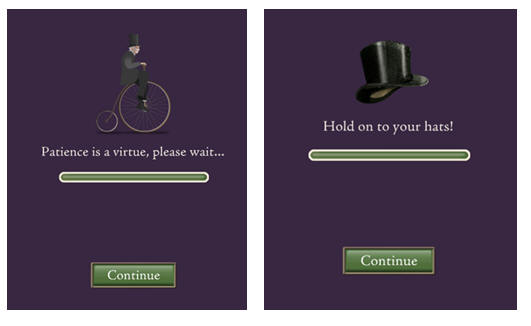 QUICKENED SCRIPTURE: This scripture was imparted to me:
Revelation 3:11 Behold, I come quickly: hold that fast which you have, that no man take your crown.
The adventure is the lady trying on all these hats and trying to please the finicky cat. At the end they are both walking out happy and contented wearing santa Christmas stocking hats. I heard, God gives good gifts.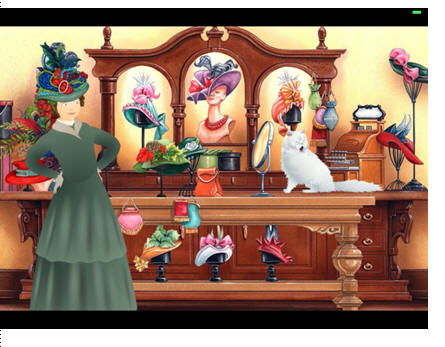 I had been deliberating over some boundaries I had set for ministry and had been praying over whether they were the right ones. We are all called to wear different hats throughout life, depending upon whom we are called to serve. It is important that when we serve, we serve the Lord's highest wishes (top hat!) in our lives and let no one take that from us.
CONFIRMATION 12/21/15 CROWN TAKEN
When I read the news today, I saw there was a living example (worldwide sign) of the warning of having one's crown taken. Miss Colombia 2015 had her crown removed and it was given to the winner of Miss Universe 2015. Miss Philippines 2015. This took place because of human error when the card was misread.
DECREES THAT OUR AUTHORITY WILL NOT BE USURPED
·
We decree that our crowns will not be stolen from us, that we will live holy lives pleasing to God and will be kept in Him.


We decree America will not lose her crown or her liberty.


We decree that America will return to Jesus Christ and His Word and remain the godly leader and bread basket of nations.


We decree ungodly leaders will lose their right and power to rule over God's people.


We decree that godly leaders will be supernaturally put into place for the sake of repentance and turning back to God and His holy Word.


We decree that USA 2016 elections will have God's choice for leaders and that the people's votes and godly leaders will not be usurped.


In Jesus holy name we decree these things.
CONNECTING WORDS FROM THE PROPHETS