9/06/17 GRACE TO TURN AND CHANGE
HEARD:
I am turning you. Grace to change.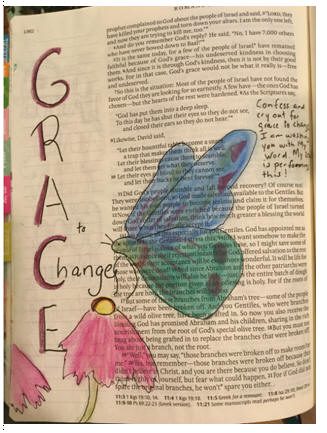 9/04/17 WASHED IN THE MIDST OF STRESS
In the midst of stress, yes. You are being washed even as we speak.
IN THE WASH CYCLE 1/29/09
Yes My child, sometimes it feels like your life is suddenly upside down and coming through the wringer. I am not angry with you dearest. I am washing you. There is a difference. I will have a bride without spot or wrinkle and she will wear the purest of white.
Be swift to obey for this is a swift training time. My powerful training angels are relentless with My passion to swiftly discipline when you purposely disobey My Word and your conscience to what you know is right conduct. You are quickly plunged into the wash cycle until you come clean with change. Run to Me and confess rapidly dear child! Confess and cry out for My grace to change and leave the carnal nature behind. I AM washing you with the cleansing of My Word. I want you glorious, holy and without blemish. My zeal is performing this.
Mal 3:2 NKJV
"But who can endure the day of His coming? And who can stand when He appears? For He is like a refiner's fire And like launderers' soap.
Re 3:4-5 NKJV
You have a few names even in Sardis who have not defiled their garments ; and they shall walk with Me in white, for they are worthy. He who overcomes shall be clothed in white garments , and I will not blot out his name from the Book of Life; but I will confess his name before My Father and before His angels.
Da 11:34-35 NKJV
And some of those of understanding shall fall, to refine them, purify them, and make them white, until the time of the end; because it is still for the appointed time.
Re 16:15 NKJV
"Behold, I am coming as a thief. Blessed is he who watches, and keeps his garments , lest he walk naked and they see his shame."
Eph 5:26-27 NKJV
He might sanctify and cleanse her with the washing of water by the word, that He might present her to Himself a glorious church, not having spot or wrinkle or any such thing, but that she should be holy and without blemish.
---
10/28/08 DOING A U-TURN
Finding access. Did I do something wrong? You've always got a vote. Then let her be. … A circle.
I dreamed I turned to the right onto a road but when I turned back to get onto the highway I could not remember which direction I was going, and since the highway was still brand new, it did not have lines on it to show which was which. I saw a car coming towards me and I realized I was going the wrong way and so I easily did a U-turn in its huge expanse. There were no other cars around.
I did a U-Turn. It is quickened to me that the Lord is highlighting the phrase, YOU turn. When WE, His people TURN from our wicked ways, we will win the true election of our righteous prayers.
9/16/17 UPDATE: The righteous lost the election of 2008 and 2012, as the Lord continued to circle.
2 Chron 7:17 NKJV
Then the LORD appeared to Solomon by night, and said to him: "I have heard your prayer, and have chosen this place for Myself as a house of sacrifice. 13 When I shut up heaven and there is no rain, or command the locusts to devour the land, or send pestilence among My people, 14 if My people who are called by My name will humble themselves, and pray and seek My face, and TURN from their wicked ways, then I will hear from heaven, and will forgive their sin and heal their land. 15 Now My eyes will be open and My ears attentive to prayer made in this place. 16 For now I have chosen and sanctified this house, that My name may be there forever; and My eyes and My heart will be there perpetually.
WORD TO PONDER: EASY ACCESS TO TURN THE RIGHT WAY 10/28/08
I have gone before you and prepared My holy highway, bought and won through the intercession of great sacrifices of those before you. This way is My way. This way is the HIGH way. This way is triple grace for a people who have been bought with a price. Even in their mistakes, they shall be covered, hedged about and surrounded by My mercy and grace. They will have learned to turn around quickly and freely in their willingness to change, and have immediate access to Me. They will know My love, My forgiveness and make easy adjustments without demonic plunder, because they are traveling on My holy highway.
Isa 35:6-10 NLT
Springs will gush forth in the wilderness, and streams will water the desert. 7 The parched ground will become a pool, and springs of water will satisfy the thirsty land. Marsh grass and reeds and rushes will flourish where desert jackals once lived. 8 And a main road will go through that once deserted land. It will be named the Highway of Holiness. Evil-hearted people will never travel on it. It will be only for those who walk in God's ways; fools will never walk there. 9 Lions will not lurk along its course, and there will be no other dangers. Only the redeemed will follow it. 10 Those who have been ransomed by the LORD will return to Jerusalem, singing songs of everlasting joy. Sorrow and mourning will disappear, and they will be overcome with joy and gladness.
UPDATE CONFIRMATION 11/07/08: U TURN
Bonnie Chavda received a dream about the elections. She found herself on a cul-de-sac and had to turn around. She heard the Lord tell her to do a U-Turn.