ELIJAH'S CLOUD 4/27/12
Today in the chatroom praying over a person I received the following Word. I realized it was a corporate Word, as we have been praying over this for decades.
PIX: I saw a puffy white cloud that was close by. It started to rain.
HEARD: Gentle rain. Each drop will be sent to you for a purpose. Trust.
HEARD: Silver rain. Healing rain. Transparent rain. Glory rain.
PIX: I see a hand spread out. I perceive it is Elijah's hand displaying the rain cloud he has been praying for! It is no longer in the distance, it has arrived. It is right in view now and almost directly overhead. This has been delayed and that delay is being broken and will release His Spirit.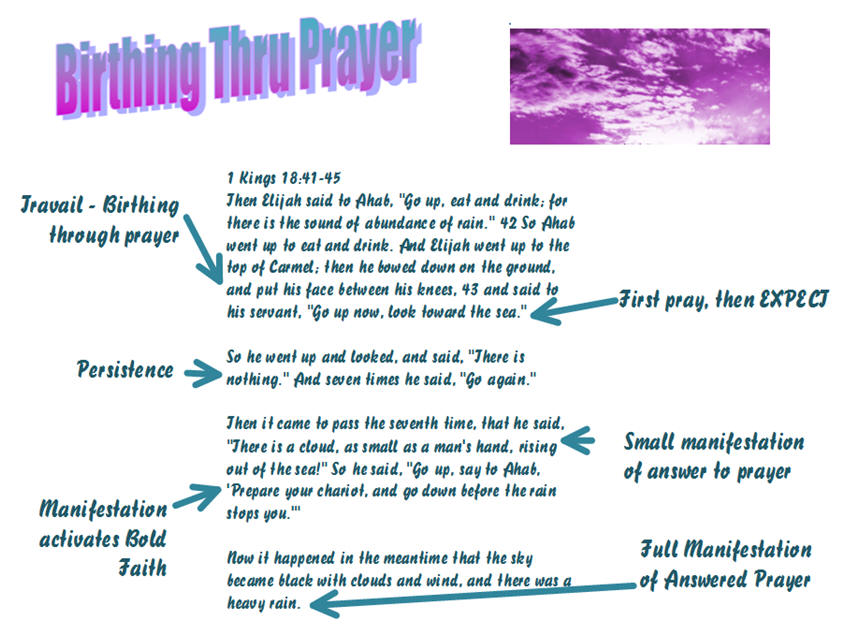 PARABLE: The webhost had discovered a problem and we were not receiving all of our emails. Suddenly they found the problem and we have been Flooded with a back log of emails. I felt it was a parable of the delay. Nothing has been stolen, just held back for a deluge of His power to come!
HIS DELUGE IS COMING: I feel this is all pointing to the fulfillment of Tommy Hick's Vision.