6/08/16 DOUBT OPENS THE WRONG DOOR
HEARD AND SAW:
Doubt opens the wrong door. Intercessor. A way of life. Stay within the boundaries prescribed for you. I saw the edge of a gentle tide flow to a slow stop. Gentle slopes. My love keeps you safe. He has everything in His hands. Boundaries. Not forsaken, My bride.
TESTIMONY: A few days ago I was searching for a game to play on my iPad. It had been a few years since I searched and I was so grieved that most of them had some level of fantasy, witchcraft or violence. I settled to try out some hidden object games that appeared to have good themes (a pretty garden scene and a modern kitchen scene). I noticed they had several unclean objects in them. If I found one I rebuked it in Jesus name. Finally I started feeling slimed, so I deleted the games.
I realized the same company that had produced those 2 with the nice looking scenes also produced the really bad hidden object games and felt the creators were inspired by witchcraft. I remembered that some games/ toys in the market have been dedicated to demons in order to prosper. This caused me to doubt and pray even more, I felt slimed. I gave up searching!
Romans 14:23 And he that doubteth is damned if he eat, because [he eateth] not of faith: for whatsoever [is] not of faith is sin.
DAMNED
Strong's Greek Dictionary
2632. κατακρίνω katakrino (katakrínō)
Search for G2632 in KJVSL; in KJV.
κατακρίνω katakrínō, kat-ak-ree'-no
from G2596 and G2919; to judge against, i.e. sentence:—condemn, damn.
6/19/16 GENTLE SLOPES CONFIRMATION: ART JOURNAL THE BEAR AND THE BEAVER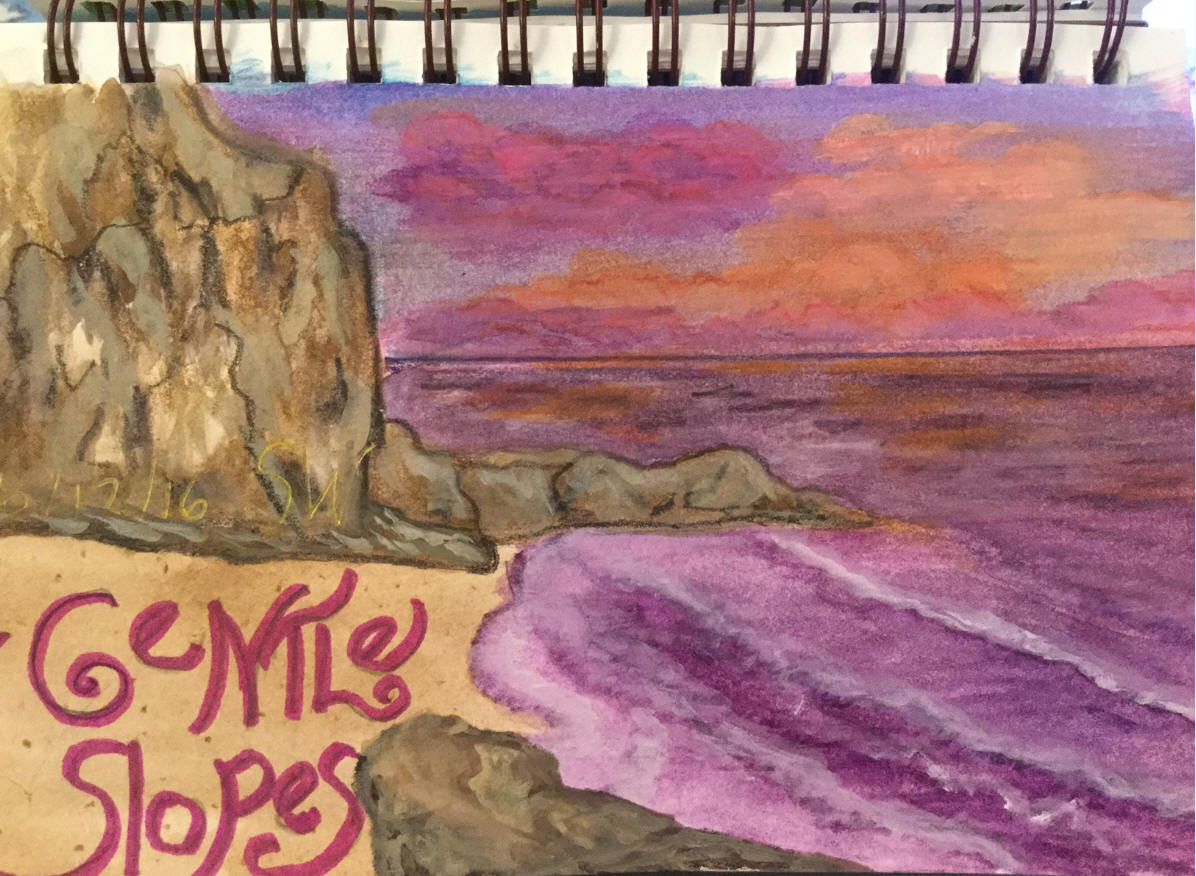 I did the above art journal page on 6/12/16 which was inspired by hearing that a tide's gentle slopes was His desire for His bride. Today when I looked at the painting I noticed a bear with his nose and paw on the ground and a beaver looking at him. I don't do these things on purpose or know that I am doing them! I have seen amazing prophetic symbols in paintings I have done so I realize this is a gift from the Lord. I don't yet know how to draw and I am still just at beginning levels in painting. As soon as I saw the bear and beaver I realized His manifested Word!
Bears represent fear and also the fear of the Lord, depending upon which master you serve! From the past I remembered I had been given a beaver parable where a beaver will pound its tail when alarmed.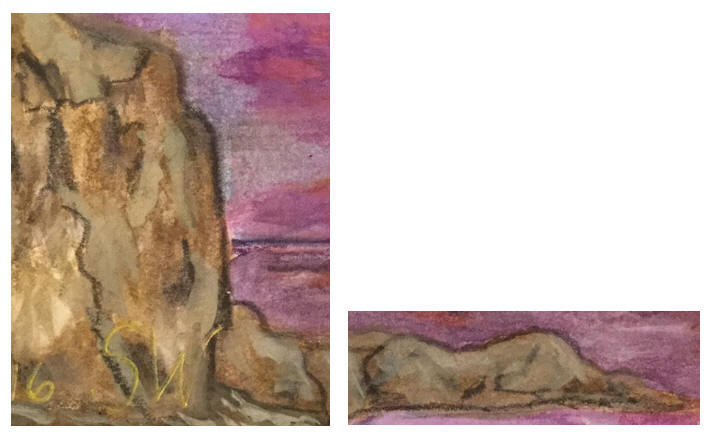 6/10/99 EXPERIENCE: BEAVER TAIL WHACKS ALARM
Tonight at home group we listened to the Dutch Sheets video from the Prophetic gathering in January in Colorado. As he said the statement, "This year you must choose between revival and judgment" I had an involuntary experience occur. Suddenly my hand, which was resting on the couch, started to pound the couch with loud sounds like a beaver's tail. I was quite shocked, but knew it was a sign of the Lord and felt His Presence strongly. It was totally unexpected and out of the blue and not a part of my thoughts or volition.
EXPERIENCE: MORE BEAVER TAIL WHACKS
Again the same thing happened on the statement, "God is asking that we hear His heart." I had my hand resting upon my heart as my arm had been leaning against the end of the couch arm, and it was propping up my arm and hand. It was resting and I was busy praying in the Spirit under my breath while listening. Suddenly without warning and again involuntary, my hand started pounding upon my heart making loud thumping sounds. It was exactly on the statement that we hear His heart! Prophets are sometimes sent as signs to His people. Pantomiming signs when done involuntarily as an expression of His Spirit is very supernatural.
WORD TO PONDER PROPHETIC GESTURES 6/10/99
My anointing dwells within and there are times when I will use My prophetic people as signs to point the way. Sometimes they will have an involuntary unction in their physical bodies to literally pantomime My Word. Often this is in confirmation to My Word being spoken at the moment. Listen to the Words and you may see the miracle of supernatural gestures displaying as an ensign.
"And they went forth, and preached everywhere, the Lord working with them, and confirming the word with signs following. Amen." (Mark 16:20 KJV)