RHEMA 3/24/12 DE-CLUTTER
PIX: I saw an expiration date with an arrow pointing to the date.
PIX: I saw video that said "De-clutter."
VISION: I saw someone walking through a room and saw these beautiful big feathers with eyes all over them.
HEARD: I will listen and I received God's answer.
HEARD: It's not because I dont love you. It's to help you have room to grow.
PARABLE: My daughter in law told me that she figured out a way to de-clutter the kid's rooms. They have always had bins, etc to keep their types of toys separate. But the bins were too big and the kids would dump them out the find something and then no one wanted to clean up the mess. She found a different way of organizing things that were up and out of reach, so that if it was a special doll with accessories, only that smaller box with doll and accessories came down off the shelf. And then when they were done, the kids were able to collect all and put them back into their own box.
This is also another way of seeing what toys are never used any more so they can pass them on. The system is working well so far.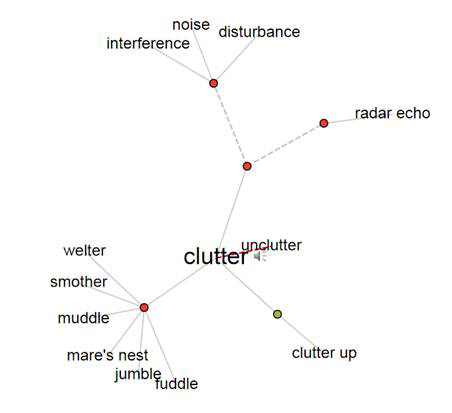 HARVESTING THE STUFF 6/25/03
Throughout the years you have accumulated many things. Beloved, your life is stuffed so full that you have zero room for the new things I want to bring you into! Even as you occasionally clean out your barns and separate what you want to keep, what you want to give away and what you want to throw away, so I do in your spiritual life. In the natural, you know this is a necessary task. You reap the benefits of order with what you have, and the lost treasures are found. Clearing away the clutter makes room for the new and frees you from suffocating in stuff.
I AM spotlighting issues in your life and helping you separate the old things that are no longer needed. I AM also affirming the good things I want you to hold onto. At the same time, I AM allowing the weeds in your life to bear fruit so you will cry out to Me, repent if necessary and then trust Me to pluck them out by their roots. When this season is over, the freedom you will experience will be astounding. You will have freedom to grow into relationship, gifts, ministry, strength, health, prosperity and new life. The old will truly have passed away and it will no longer lure you back into captivity. As you see issues come into full bloom, yield them to Me and trust Me to harvest your life towards open wide spaces and wonderful expanse.
"But that night as everyone slept, his enemy came and planted weeds among the wheat. When the crop began to grow and produce grain, the weeds also grew. The farmer's servants came and told him, `Sir, the field where you planted that good seed is full of weeds!' "`An enemy has done it!' the farmer exclaimed. " `Shall we pull out the weeds?' they asked. "He replied, `No, you'll hurt the wheat if you do. Let both grow together until the harvest. Then I will tell the harvesters to sort out the weeds and burn them and to put the wheat in the barn.' " (Matt 13:25-30 NLT)
READER CONFIRMATION: This is awesome!! I promise you as this email came through on my phone this morning I literally was, in that second, looking at my desk at the office thinking how cluttered it was! I honestly laughed out loud and just shook my head when I read the title! Yes, Lord I agree time to de-clutter!!!
CONFIRMATION: This morning I posted the following on Facebook, and my FB posts are almost always anointed hands that God speaks to me as timely. Well later as I was harvesting rhema today, I suddenly realized both of them fit!
RESTRUCTURING YOUR BORDERS OF INFLUENCE 3/21/06
When I bring you into enlargement, sometimes you have to re-think your foundations. Are they strong enough to hold added weight? Are they wide enough to allow growth? I AM working with you as you re-organize and re-structure. It is tough now and requires a great amount of your time, but it will be worth all the effort. This will increase your measure in the Kingdom of God, in networking and influence, allowing you to increase with less stress. After you have built the foundation, then you may find it necessary to delegate another to facilitate what you have set in place.
Eph 3:16-21 NKJV
That He would grant you, according to the riches of His glory, to be strengthened with might through His Spirit in the inner man, that Christ may dwell in your hearts through faith; that you, being rooted and grounded in love, may be able to comprehend with all the saints what is the width and length and depth and height — to know the love of Christ which passes knowledge; that you may be filled with all the fullness of God. Now to Him who is able to do exceedingly abundantly above all that we ask or think, according to the power that works in us, to Him be glory in the church by Christ Jesus to all generations, forever and ever. Amen.