RHEMA 8/01/011 THE DAY STAR RISES
VISION: I saw the morning star grow larger as it appeared to be getting closer to the earth. It was about 5 times bigger than usual.
HEARD: The day star rises in your heart.
2 Peter 1:19-21 KJV
We have also a more sure word of prophecy; whereunto ye do well that ye take heed, as unto a light that shineth in a dark place, until the day dawn, and the day star arise in your hearts: 20 Knowing this first, that no prophecy of the scripture is of any private interpretation. 21 For the prophecy came not in old time by the will of man: but holy men of God spake as they were moved by the Holy Ghost.
=======
RHEMA 2/1/02 HEALING FOR A DIMMING LIGHT
heard: Healing. You've been sick.
PIX: I saw a blinking star in the sky. It was blinking on and off.
WORD TO PONDER 2/1/02 HEALING FOR A DIMMING LIGHT
I can feel the pulse of your heartbeat. I know the pain of your mortal body and that you feel like a star loosing its light. But am I not the One Who gave the stars their light? I shall not only heal your mortal body, but I shall also give you the morning star, for you are My overcomer.
"And he that overcometh, and keepeth my works unto the end, to him will I give power over the nations: 27 And he shall rule them with a rod of iron; as the vessels of a potter shall they be broken to shivers: even as I received of my Father. 28 And I will give him the morning star." (Rev 2:26-28 KJV)
==========
NOTES FROM NEVILLE JOHNSON CONFERENCE
http://www.lwf.org.au/
22nd National Prayer Gathering
http://www.youtube.com/watch?v=u8Edx-n7qxY
THE RISE OF THE MORNING STAR
The Morningstar is beginning to rise. It is name given to the planet Venus that gives its light in early morning.
NEVILLE'S VISION ON 7/30/10 14 YEARS
Neville saw an ornately carved chest. The Lord took out an instrument, a sexton that plots positions when out at sea.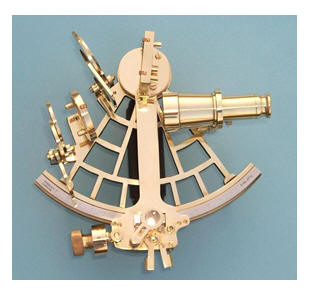 He took it out and took a bearing onto the horizon and back to the star, the Morningstar. He noticed that on the sexton there were 14 segments on the sexton. He said the time spoken in the Word regarding the MorningStar, it is beginning to arise now in this generation. I will arise in My people like never before and at evening time it shall be light.
He said Venus in the natural will get brighter and brighter and this will be a sign for the church.
Transfiguration will start in many of My people and they will truly become the light of the world.
Matt 5:14, 2 Peter 1:19
Sometimes it was called the daystar and it will begin to arise in God's people. They were witnesses to this:
2 Peter 1:16-21
For we did not follow cunningly devised fables when we made known to you the power and coming of our Lord Jesus Christ, but were eyewitnesses of His majesty. 17 For He received from God the Father honor and glory when such a voice came to Him from the Excellent Glory: "This is My beloved Son, in whom I am well pleased." 18 And we heard this voice which came from heaven when we were with Him on the holy mountain.
19 And so we have the prophetic word confirmed, which you do well to heed as a light that shines in a dark place, until the day dawns and the morning star rises in your hearts; 20 knowing this first, that no prophecy of Scripture is of any private interpretation, 21 for prophecy never came by the will of man, but holy men of God spoke as they were moved by the Holy Spirit.
Peter was talking about Matt 17:2 incident. When transfiguration takes place the Father will say these are My beloved sons in whom I am well pleased. This took place after the end of 6 days. This was a foreshadow of 6 days of the church. We are now living at the end of the 6th day from Adam.
2 Peter 3:8-9
But, beloved, do not forget this one thing, that with the Lord one day is as a thousand years, and a thousand years as one day. 9 The Lord is not slack concerning His promise, as some count slackness, but is longsuffering toward us, not willing that any should perish but that all should come to repentance.
Matt 17:9 Jesus told them not to say anything until Jesus was risen from the dead. Why? Something happened to Jesus on the inside of Him, critical mass, the light increased like a slow explosion and He was transformed and transfigured. Resurrection life had reached its fullness. John 11:25.
He said dont tell until He was risen from the dead. He was saying that when He was raised from the dead, some would understand what happened in the tomb. There was so much Light in Him, that His body did not decay in the tomb. The Morningstar will begin to arise in God's people in the days ahead until the Light comes to critical mass and transforms God's people. What happened to Jesus is going to happen to God's son in the end times. Transfiguration takes place so that their bodies can never die.
Zech 14:7-9
It shall be one day Which is known to the Lord — Neither day nor night. But at evening time it shall happen That it will be light. 8 And in that day it shall be That living waters shall flow from Jerusalem, Half of them toward the eastern sea And half of them toward the western sea; In both summer and winter it shall occur. 9 And the Lord shall be King over all the earth. In that day it shall be — "The Lord is one," And His name one.
Peter said they were eye witnesses of the power and coming of the Lord Jesus Christ. He is going to come first in His fullness within many of His people before He will literally come for them. Coming in His power and glory arising within His people. The sun arises
Mal 4:2
But to you who fear My name The Sun of Righteousness shall arise With healing in His wings; And you shall go out And grow fat like stall-fed calves.
Every disease, weakness, heredity problem, no feeble person among them because the physical body will be transformed. This is not a resurrection body or the rapture. It takes place before that. Will know the mind of Christ. Stirring towards transfiguration as the Lord Jesus comes to His fullness within us.
Isa 60:3
The Gentiles shall come to your light, And kings to the brightness of your rising.
The morning star is about to arise within His people, the overcomers.
Rev 2:26-29
6 And he who overcomes, and keeps My works until the end, to him I will give power over the nations — 27 'He shall rule them with a rod of iron; They shall be dashed to pieces like the potter's vessels' — as I also have received from My Father; 28 and I will give him the morning star. 29 "He who has an ear, let him hear what the Spirit says to the churches."'
{End Neville Notes}