10/07/14 BROKEN BORDERS AND BOUNDARIES
Psalms 16:5-6 The LORD is the portion of my inheritance and of my cup: you maintain my lot. 6 The lines are fallen unto me in pleasant places; yea, I have a goodly heritage.
Psalms 147:13-14 For he has strengthened the bars of your gates; he has blessed your children within you. 14 He makes peace in your borders, and fills you with the finest of the wheat.
7/11/14: CONFIRMATION BUZZ WORD: EDGES, BOUNDARIES, BORDERS
Today Wayne said he is hanging on the edge and I was putting together a computer puzzle and clicked on the icon EDGES at the exact time he said that same word. It astounded me.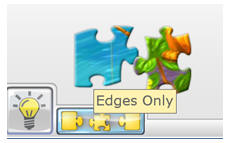 God is the one Who established boundaries, so obviously He set them for a purpose. Borders are a protection, a hedge, a wall to keep evil out so that people may dwell in peace. Another way of saying this is like telling your children, you may play in this part of the backyard, but don't go past the fence, because there are thorny bushes on the other side. If the child is obedient he will honor the boundaries whether or not the fence has a hole, but if there is a gap in a fence one might cross that border of safety. That hole in the fence is like a breach, gap or a hole in the border. It is breach in one's limits of safety.
BOUNDARY STORIES
One time I was on a ministry team at a conference and after the ministry lines were done, I found someone in the hallway outside of the sanctuary. She was on the floor shrieking and manifesting demons. I offered to pray for her, but said we would help her into the sanctuary where the strong Presence of the Lord was. She wanted prayer and came willingly until we got to the line at the threshold of the door. A team of horses could not get her to cross that line. Finally with authority over the devil we got her into the back corner of the sanctuary and we sat on the floor and prayed for her and delivered her for 2 hours. I was really amazed that the line at the threshold was obviously a big deal to the devil and he did not want to cross it.
Wayne told me a story about Neville Johnson. Evidently they had a line painted on the floor in the back of the church and they had prayed that anyone crossing that line would be touched by the Lord. So one day an old drunk wandered into the church and he was cussing and drinking, walking back and forth behind the line. Neville was preaching and saw this and kept praying, "Lord help him cross that line!" Finally the drunk took one step forward and he crossed the line and fell flat on his face. At the end of the sermon Neville went back there where the x-drunk was still flat on the floor. He was speaking in tongues and thanking Jesus.
One time I was visiting a church for the first time, and when I put my first foot over the threshold of the doorway, I heard God's BOOMING voice. "MIXTURE!" I was rather amazed to hear such a thing and knew it related to my stepping over the threshold. Someone came up to me and said, "Welcome to our church. You will learn everything you need to learn to minister to the outside world, inside this place!"
PRAYER OVER BORDERS
Lord the fallen borders and boundaries of our lives and countries are being plundered. Lord forgive us for not honoring Your Word - listening and obeying what You have told us. You have called Your people to be set apart from filthy speaking, from biting and devouring others through slander, gossip, judging and criticism. You have called us to live pure from sexual sin, from covet and adultery through porn, movies and books. You have abhorred the murdering of innocent blood through abortion. We feed on violence in movies and games as pleasurable. Parents have raised children in anger, strife, argument and contention. Hearts are plundered with envy, jealousy, division, selfishness. Our souls, thoughts, eyes, ears, dreams and visions are polluted from feeding on ungodly entertainment, sex, witchcraft, drugs, drunkenness and violence.
Lord as a people set apart, there is not one boundary in scripture we have honored. How can we expect You to honor our borders and keep us safe when we ourselves do not honor them? We fall prostate before You and weep as we see how great we have fallen! Forgive us Lord. Change us Lord. Open our eyes to see what we have brought upon ourselves and bring us into repentance so that we may live safe and secure once again.
Galatians 5:19-21 Now the works of the flesh are manifest, which are these; Adultery, fornication, impurity, licentiousness, 20 Idolatry, witchcraft, hatred, strife, jealousy, wrath, selfishness, divisions, heresies, 21 Envyings, murders, drunkenness, revellings, and such like: of which I tell you beforehand, as I have also told you in time past, that they who do such things shall not inherit the kingdom of God.
SCRIPTURES TO DECREE OVER BORDERS
Exodus 8:2 And if you refuse to let them go, behold, I will smite all your borders with frogs:
Psalms 74:16-17 The day is yours, the night also is yours: you have prepared the light and the sun. 17 You have set all the borders of the earth: you have made summer and winter.
Psalms 147:13-14 For he has strengthened the bars of your gates; he has blessed your children within you. 14 He makes peace in your borders, and fills you with the finest of the wheat.
Isaiah 60:18 Violence shall no more be heard in your land, wasting nor destruction within your borders; but you shall call your walls Salvation, and your gates Praise.
Ezekiel 47:13 Thus says the Lord GOD; This shall be the borders, by which you shall inherit the land according to the twelve tribes of Israel: Joseph shall have two portions.
Deuteronomy 32:8 When the Most High divided to the nations their inheritance, when he separated the sons of Adam, he set the bounds of the people according to the number of the children of Israel.
Psalms 115:16 The heaven, even the heavens, are the LORD's: but the earth has he given to the children of men.
Acts 17:26 And has made of one blood all nations of men to dwell on all the face of the earth, and has determined the times before appointed, and the bounds of their habitation;
2 Chronicles 7:14-15 If my people, who are called by my name, shall humble themselves, and pray, and seek my face, and turn from their wicked ways; then will I hear from heaven, and will forgive their sin, and will heal their land. 15 Now my eyes shall be open, and my ears attentive unto the prayer that is made in this place.