5/02/15 TO BIRTH HIS KINGDOM WITHIN YOU
HEARD:
Do you believe your best years are ahead of you? Signs and wonders. How often? Every day.
Manifesto. Manifest and also bring it to birth. Your new assignment. My kingdom on earth. Birth the Word of God and prayer.
VISION:
I saw a bunch of Jordan almonds that were the pastel colors of Easter eggs.
5/04/15 CONFIRMATION W2P WEBSITE: I went on line and this was the first Word to Ponder that popped up in the random Words:
Yes My love. All those years of delay have been accumulating. You have been sitting on a large nest egg and it has grown larger and more valuable with time. Did you think that when I gave you My promise, and then you had to wait, that I would give you a stone? Never, My love.
Those seeds of My Words in your life, the ones that you held onto, the ones that you brought into your dwelling place, those rich and fertile eggs are like multiplied pearls ready for harvest. Each and every year that you have waited and trusted Me, I have added increased wealth to your basket. Rich and full and overflowing, My abundance is popping out all over. Travail is very painful, it is true. But oh such joy comes when the baby is birthed!
John 16:21-23 AMP
A woman, when she gives birth to a child, has grief (anguish, agony) because her time has come. But when she has delivered the child, she no longer remembers her pain (trouble, anguish) because she is so glad that a man (a child, a human being) has been born into the world. So for the present you are also in sorrow (in distress and depressed); but I will see you again and [then] your hearts will rejoice, and no one can take from you your joy (gladness, delight). And when that time comes, you will ask nothing of Me [you will need to ask Me no questions]. I assure you, most solemnly I tell you, that My Father will grant you whatever you ask in My Name [as presenting all that I AM]. [Ex 3:14.]
WORD TO PONDER BRINGING FORTH MY KINGDOM WITHIN YOU 5/02/15
Dear ones, your next assignment is to birth My kingdom within you. In your times of separation, stay before the ark of My Presence, just as Aaron's rod did. When no one else sees you and your only focus is on Me, you shall bud forth where all My promises within you shall bring forth fruit.
Matthew 10:7-8 And as you go, preach, saying, The kingdom of heaven is at hand. 8 Heal the sick, cleanse the lepers, raise the dead, cast out demons: freely you have received, freely give.
Numbers 17:8 And it came to pass, that the next day Moses went into the tabernacle of witness; and, behold, the rod of Aaron for the house of Levi was sprouted, and brought forth buds, and bloomed blossoms, and yielded almonds.
RESPONSE FROM QWN MEMBER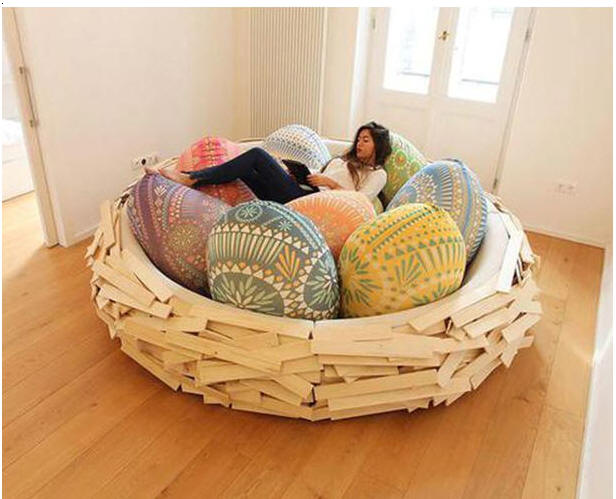 CONFIRMATION: Right after receiving the above photo, I am harvesting some of my May rhema today and came to this entry. It was a long list of rhema inserts about being a secretary for the Lord. I was debating on whether to delete the long list out when my eye caught this one!
5/13/06 HARVEST THE RHEMA THROUGH PROPHESYING
I was opening up a sliding door and it looked like a barn door that held a harvest. Secretary basket. I saw the word summarize. Turned them into beautiful color.
Ruth 2:15-16
When Ruth went back to work again, Boaz ordered his young men, "Let her gather grain right among the sheaves without stopping her. And pull out some heads of barley from the bundles and drop them on purpose for her. Let her pick them up, and don't give her a hard time!"