HEARD: See that nothing comes to harm your life. Obedience. Yes that's the key.
Vision: I saw a shelves full of tons of different shades of pink lipstick from dark to light.
HEARD: Fellowship united. What it is that you need to know. What you say matters. Come eat my Words. Be very careful.
Proverbs 18:21 Death and life are in the power of the tongue: and they that love it shall eat the fruit thereof.
I wear chapstick 24/7. The Lord told me years ago that lip / chap stick represents His anointing upon our lips/ words/ mouth.
WORD TO PONDER: SLOW TO SPEAK, QUICK TO LISTEN 11/27/10
Beloved one, I have been focusing on the words that you speak. Life and death are in the power of the tongue, and those who love speaking will eat the fruit of their words. You have been given tremendous authority to speak My goodness into the earth and into the lives of those you love.
Thank you for heeding this lesson, I know you have set your heart upon it for many years. I have filled your mouth with wisdom and taught you how to be swift to hear and slow to speak. Those who do so, refrain from presumptuous assumptions that often are misled by outward appearances. When you wait upon Me to evaluate and discern what is truth, I help you understand the motives and hearts of people and then you are able to speak wisely with My counsel.
Pr 10:19-22 NKJV
In the multitude of words sin is not lacking, But he who restrains his lips is wise. 20 The tongue of the righteous is choice silver; The heart of the wicked is worth little. 21 The lips of the righteous feed many, But fools die for lack of wisdom. 22 The blessing of the Lord makes one rich, And He adds no sorrow with it.
Joh 7:24 NKJV
Do not judge according to appearance, but judge with righteous judgment."
=======
CONFIRMATION 10/30/15: ANOINTED SPEECH
A QWN Member shared the following Wordpicture and she titled it Prophesy.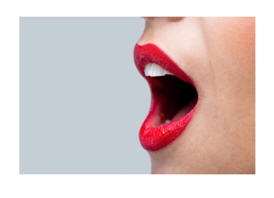 Ephesians 6:19King James Version (KJV)
And for me, that utterance may be given unto me, that I may open my mouth boldly, to make known the mystery of the gospel.