6/16/16 ANGELS AND DEMONS IN PHOTOS
I see angels and demons in the clouds and photos almost every day. It has amazed me to have my eyes opened to them. I see them in trees and bushes, even in designs on linoleum floor. It is not something I search for, but my eyes are drawn to them and I instantly see them. I learned through Kat Kerr that they literally hide themselves in the clouds. From there my eyes began to open and now I see them all over the place and in all kinds of places.
Anyway, someone posted this graphic today regarding a word about a dam breaking where the Lord was going to burst forth upon our enemies. It comes from this scripture:
2 Samuel 5:20 (AMP) And David came to Baal-perazim, and he smote them there, and said, The Lord has broken through my enemies before me, like the bursting out of great waters. So he called the name of that place Baal-perazim [Lord of breaking through].
Do you see the face of the man in the water? It looks like he is laying down.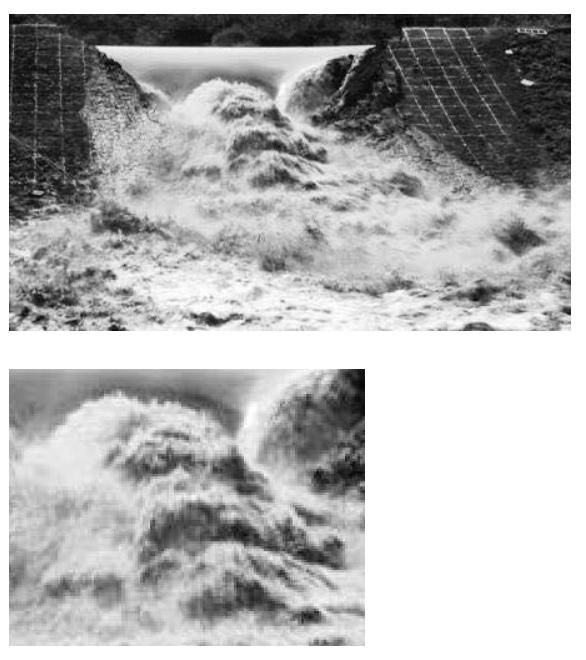 The Lord has told us to test the spirits when we are discerning whether something is evil or good and I do that regarding seeing angels and demons and symbols in photos, etc.
1 John 4:1 Beloved, believe not every spirit, but test the spirits whether they are of God: because many false prophets are gone out into the world.
I felt the guy in the dam was demonic and thus the conclusion I came to was he represented the dude who has delayed the breakthrough of answered prayer. The spirit of delay is going to be washed downstream with the breach of waters and generations of prayers waiting to be answered in this last day!
Here are the reasons I felt he was demonic and not angelic.
MELTED
Scripture says that enemies' melt in His Presence. I have seen many demons in the spirit and they are usually melted in some way or another. One of the Greek words for loose (in the bind and loose scripture) means to MELT.
Psalm 112:10 The wicked shall see it, and be grieved; he shall gnash with his teeth, and melt away: the desire of the wicked shall perish.
Matthew 16:18-19 And I say also unto you, That you are Peter, and upon this rock I will build my church; and the gates of hades shall not prevail against it. 19 And I will give unto you the keys of the kingdom of heaven: and whatsoever you shall bind on earth shall be bound in heaven: and whatsoever you shall loose on earth shall be loosed in heaven.
LOOSE = TO MELT
Strong's Greek Dictionary
3089. λύω lyo (lýō)
Search for G3089 in KJVSL; in KJV.
λύω lýō, loo'-o
a primary verb; to "loosen" (literally or figuratively):—break (up), destroy, dissolve, (un-)loose, melt, put off. Compare G4486.
verb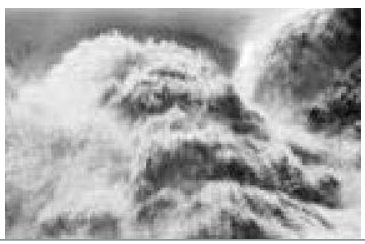 So facing the photo from our view, the pupil in the eye on the left is angled UP. Now in the other eye it looks like the lid is hooded a bit and the eye is not lined up with the other eye. It looks evil. That was my first confirmation when I FELT that the dude was demonic, but didn't know why since he looked like an ancient person and could represent all the ancient prayers and promises held in store for us.
THE RIVER OF HIS PRESENCE WASHES THEM AWAY
Then the Lord brought back 2 visions. One was either right before or right after Kim Clement did his concert in Paris. I saw the river of God going down Paris's street, it was pure and clean water. And then I saw people being washed of ancient spirits of witchcraft and the spirits were leaving the people and floating away in the water.
Then the Lord brought back the memory of a visions where I saw a giant who had fallen from the sky and he was laying at the bottom of a river, waiting to be washed away.
Then the Lord brought back the memory that when people are in the river of God in heaven, old soul wounds and damaged places are washed OUT of them and they float away in the river.
I felt this was a good lesson in discernment since the face in the dam appears good without careful scrutiny.
KEEP YOUR FOCUS ON THE LORD AND HE WILL MANIFEST WHAT HE WANTS YOU TO SEE
It is always very important to pray over our eye gates regarding WHERE they are drawn and that they be used for HIS purposes.
Psalm 27:13 I would have fainted, unless I had believed to see the goodness of the LORD in the land of the living.
The Lord told me years ago that our perspectives and thus Words will be influenced by our focus. We have got to fight to keep our focus on God's goodness His perspectives even if it is about the demonic and negative things.
I noticed years ago that those who tend to give negative words and corrective ones have their focus more on the dark side, eating carrion from 2nd heaven revelation. That is a really difficult realm to get above and climb out of. But it is possible.
Negative focus and words have such a magnet to them! And there is NO life in them, only condemnation, shame, and things that don't build up faith. I really want to read the news every day on line, since I don't watch it on TV. But it gets really hard to do with such negativity right now. I long for the day that God's GOODNESS shines over all the devil stuff!